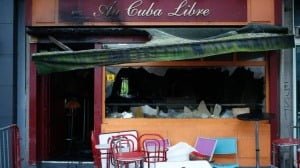 The Fire of the bar Cuba Libre, 2016
Actualizado a fecha: 3 September, 2019
The media reminds he catastrophe of the Montérolier cave in Bray when three days after the second round of the municipal elections on June 21, three children and six adults – including four firefighters – died.
Acoustic absorption and passive fire protection solutions
We work to adapt our products to the needs of the market. We know that there are many places that need to be acoustically isolated. That's why we have up to two passive protection solutions capable for a propper acoustic insulation. These are
– Tecfill, acoustic insulation.