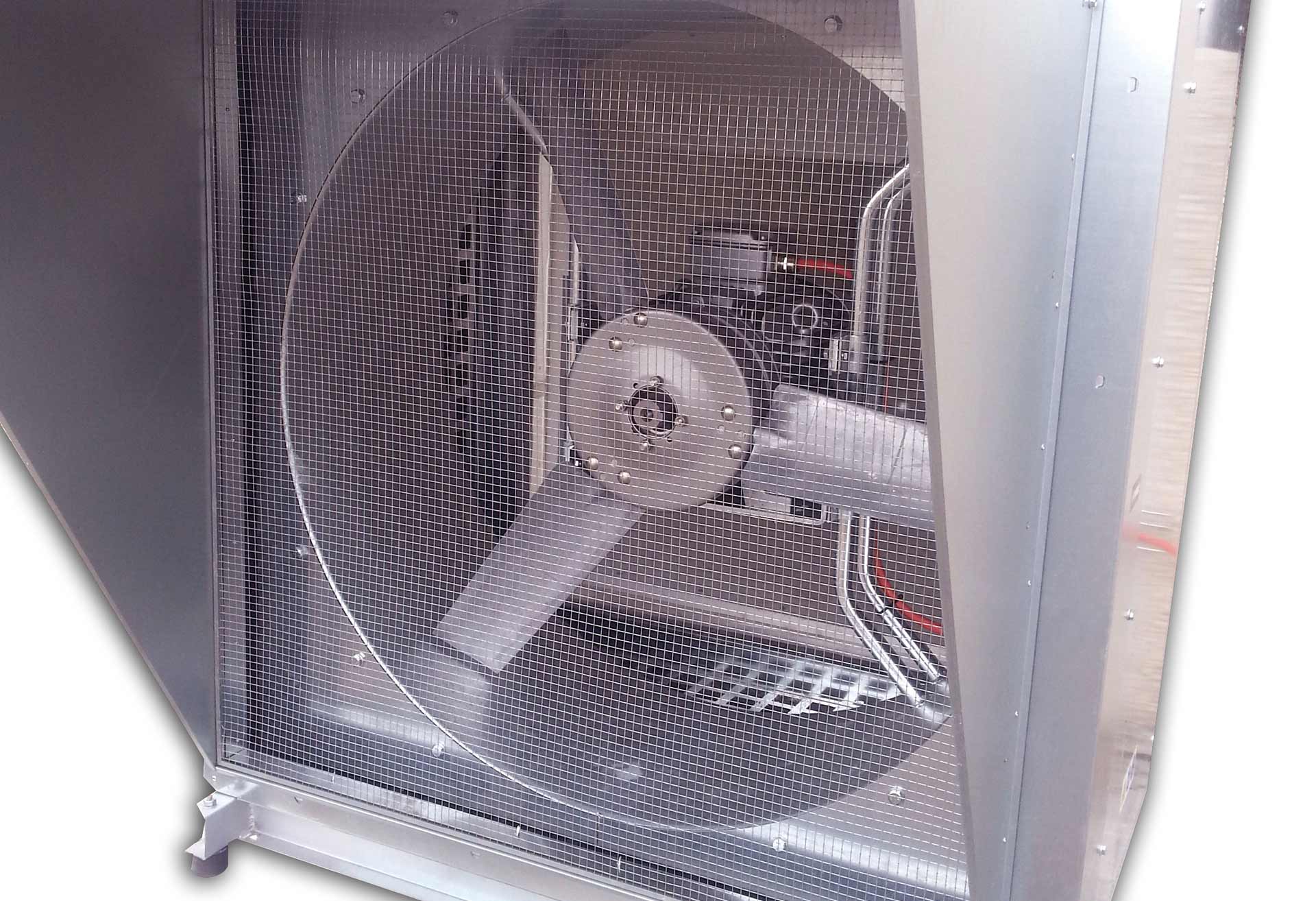 Mechanical systems differential pressure. Overpressure & forced estraction
According to Standard EN 12101 – 6
Mechanical systems differential pressure
Normative
A comprehensive system which complies with the UNE-EN 12101-6 (Overpressure System) and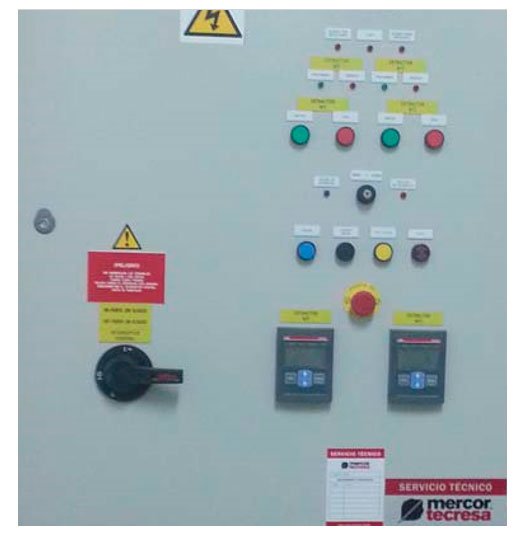 UNE-EN 12101-6 (Forced Extraction System) regulation.
A credible alternative to protect the evacuation corridors.
Operation
A differential pressure system allows to maintain bearable conditions in protected areas, limiting the smoke propagation from one place to another, inside a building, through cracks between the physical barriers, like for example, cracks in opened or closed doors.
The differential pressure systems allows to improve the level of security against fire in a building.
There are two types of Differential Pressure Systems:
Overpressure, is specially designed to protect evacuation routes by air supply, thus preventing smoke entering this route.
Forced extraction, is specially designed to eliminate the gases which are generated in fire by depression through an extraction system.
The objectives of a differential pressure system are:
Protecting the human life, maintaining bearable security conditions in the protected areas.
Protecting the corridor intended for fire operations, since the firemen effectiveness depends on the corridors being smoke-free, allowing them to access to the affected floor without using breathing apparatus.
Protecting the properties. The smoke should be prevented from spreading to other areas with valuable equipments, data processing or any other article particularly sensitive to it.
Features
Smoke control through differential pressure is the most suitable method to protect certain evacuation routes such as corridors, halls, stairwells, lift shafts, circulation areas, etc.
The Technical Building Code, DB SI Safety in case of a fire, establish in its Supplement A Terminology, the definition of protected stairway. A "protected starway" is the one with continuous trace, from its beginning to its landing on the exit floor of the building.
In case of a fire, it forms an enclosure safe enough to allow the occupants to stay in it for a certain amount of time.
The determination of the volume calculation will be determined depending on the type of building and its use, according to the following standard table:
Pressurization systems for stairwells
The overpressure system, includes:
A ventilator.
Pressure probes distributed over the stairway floors to keep the right pressure in all the enclosure at all times.
Management control panel of the system.
All the elements of the system, including the control unit, are designed to adapt to the particular requirements of each project.
When the detection system detecs the presence of smoke, the ventilators are activated to pressurise the evacuation route and avoiding the smoke coming in at all times.
Building with stairways and halls can require just the pressurization of the stairway. Buildings with multiple stairways can require as well, the installation of other smoke evacuation systems which will be opened in case of emergency to protect the intermediate areas.
The building ventilation systems and air conditioning must be automatically disconnected in case of a fire.
Do you have any questions about the product?