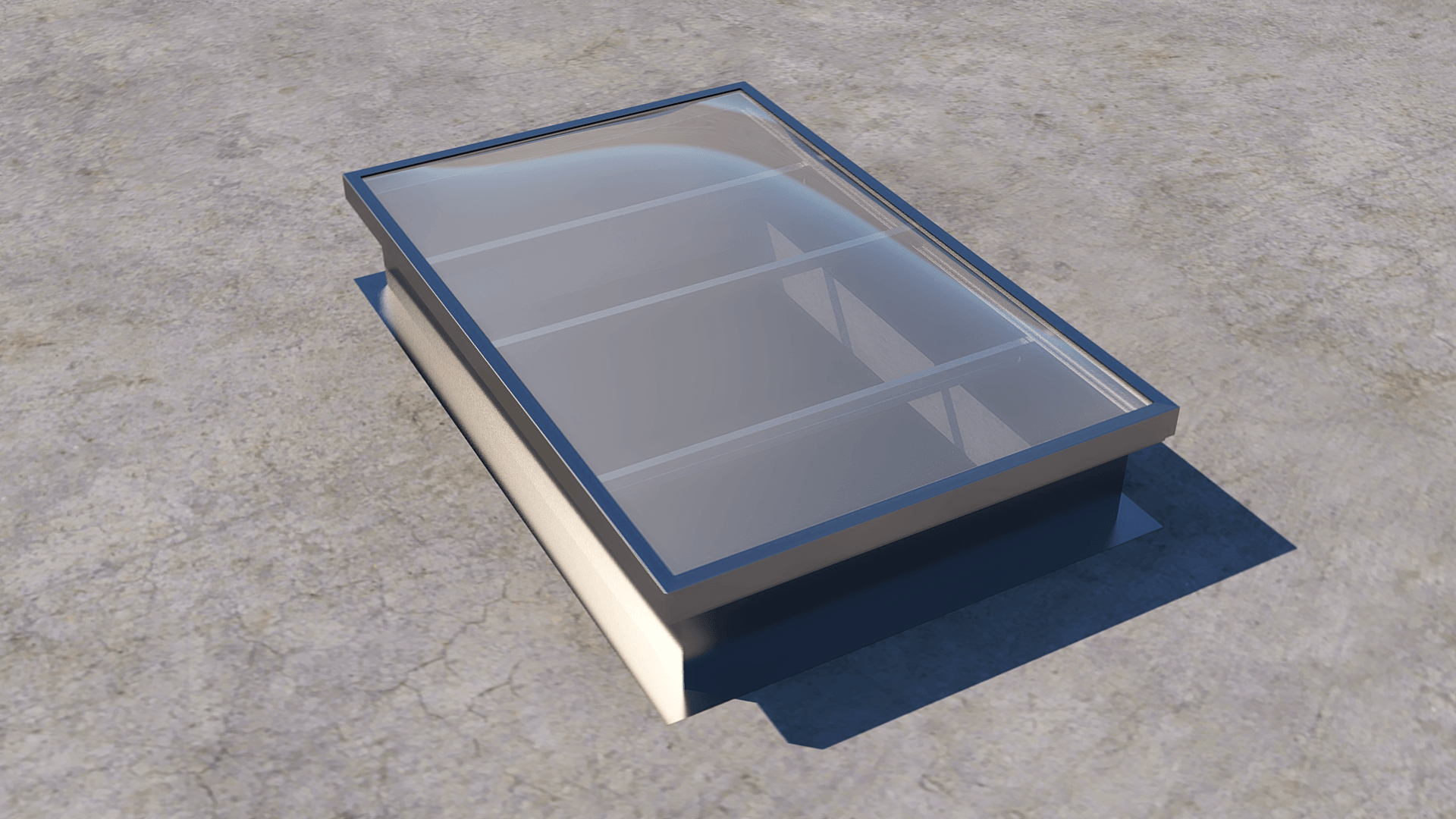 Fixed Skylight
According to Standard EN – 1873 
Materials
The base can be manufactured in the following materials and/or shapes.
AL: ALUMINIUM.
ST: GALVANISED STEEL.
Straight base: E type.
Conical base: NG type.
The finishing is done on request and is delivered ready to install on asphalt, PVC, panel roofs or on base.
Security
The fixed skylights of Tecresa® can be supplied with anti-intrusion, as an additional element.
Dome
PCA:  Transparent or translucid polycarbonate from 10 to 25 mm.
PMMA: Transparent or translucent polymethilmethacrylate in 2 or 3 layers.
Advantages
Great capacity of thermal isolation.
High capacity of lighting.
Allows the finishing of DECK roof type on its structure.
Dimensions
Available dimensions:
HEIGHT: from 30 to 50 cm.
WIDTH: from 100 to 200 cm.
LENGTH:  from 100 to 220 cm.
INSTALLATION ANGEL:  0º – 30º
Product documents
Do you have any questions about the product?