Skylight roof access hatches
Skylight roof access hatches
Description
The skylight PROROOF LD and ST model have been designed to allow a simple and safe access to the roof.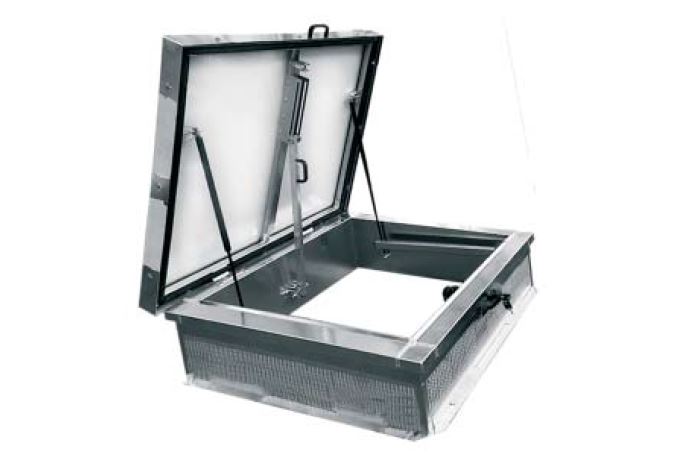 Main Features
Maximal size of a hatch: 750 x 3.300 mm.
Increased thermal insulation of a base by using PIR 60 mm ( V = 30 W/m2k)
Base made of aluminium of thickness 2 mm.
Translucent glazing – structures polycarbonate plates, solid acrylic, polycarbonate domes or solid glazing.
Locking from inside and outside.
Blockade of the leaf in fully opened position.
Outstanding water tightness guaranteed by special EPDM gasket.
Hatch resistant to soft body impact test
Device designed for:

upward load UL = 1.500 Pa
downward load = 1.000 Pa
Product documents
Do you have any questions about the product?