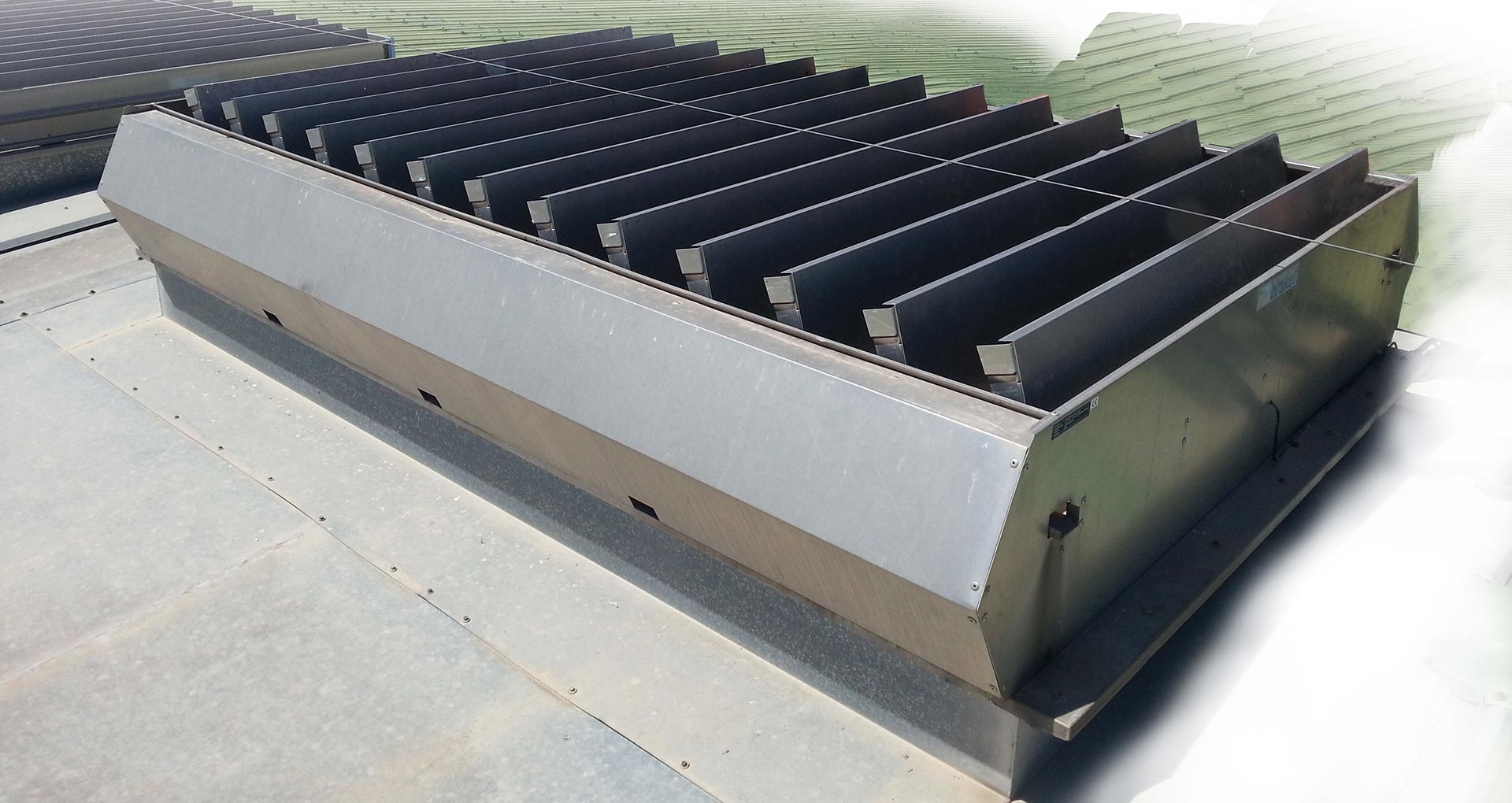 Louvered ventilator - EURA R
According to Standard EN-12101-2
Louvered Ventilator Eura-R
Description
The Eura-R is a variation of the standard Eura and is designed to incorporate rainproof side blades. The Eura-R is therefore ideal for all-weather daily natural ventilation.
The Eura-R is particularly suitable for smoke and heat evacuation in any weather condition.
The structure has integrated rain gutters for controlled water drainage. The Eura-R can be customized with a variety of base and flange designs.
Applications: industrial buildings, shopping centers, train stations, airports and patios.
Material
Aluminium alloy AlMg3, resistant to corrosive and marine environments.
The Eura-R can be supplied anodized aluminium or lacquered in any RAL colour you require. The Eura-R can also be designed to incorporate insulated thermally base and noise-damping wings and bird or insect mesh.
Controls
P single-action compressed air operation.

P2 double-action compressed air operation.

M motor operation.
Options:

B including fi re function.
FS failsafe.
Do you have any questions about the product?