Architectural ventilation window - LUMERA
According to Standard EN – 12201 -2
Architectural ventilation window Lumera
Description
Like the Luma, the Lumera is an architectural ventilation window for high quality natural ventilation.
Lumera is a combination of the Luma and Ventria. This model has slim profiles and controls that are hidden in the frame. The Lumera model was especially designed for structural glass roofs with small inclination.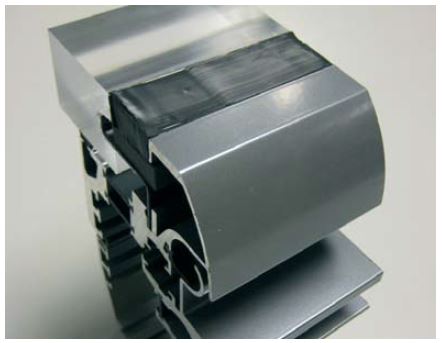 Versions
Lumera is a ventilation window for smoke exhaust and natural ventilation which can be mounted at an angle of 0 to 90º. The opening angle of the window in relation to the base is variable up to a maximum of 90º. As a result, Lumera model is suitable for both day-to-day ventilation and smoke exhaust. Lumera consists of cold bridge-free aluminium profiles ensuring a high insulation value is attained. Although Lumera is usually supplied with insulated glass, uninsulated glass (or some alternative panel) is also possible on request. Delivery, installation and sealing of the (glazed) panel can be carried out by third-parties on site.
Examples of this are the concealed controls and the glass fixing, which are not visible from the outside. If required, Lumera can be anodized or powder-coated (in any RAL colour).
Designs
Other than in its standard rectangular shape, Lumera is also available in triangular or trapezium shapes. Dimensions and specifications:
Frame height: 300 to 2.000 mm.
Frame width: 300 mm to 3.000 mm.
Maximum panel surface: 3,5 m2.
Maximum glass thickness: 37 mm.
Glass: fitted with recessed frame.
Maximum glass weight: 55 kg/m2.
Seals: two double seals around using EPDM rubbers.
Total profile height: 169 mm.
Controls
To open and close, Lumera is fitted with one or two 24 V chain motors. The controls can be designed to be fail-safe using batteries. A 230 V AC control is also possible. Gas springs can also be used to support the motors.
Flanges
The standard flange thickness is 28 mm and can be increased as required. There are two standard flange widths, namely 30 mm or 50 mm. Various customer-specific requirements with regard to flanges can be implemented on demand.
Do you have any questions about the product?