Tecsel® Intumescent Mastic
Tecsel® Intumescent mastics are intumescent sealants that are specially designed for joints in building construction and door frames, as well as small gaps in firebreak material.
When exposed to fire, Tecsel® Intumescent mastic expands, preventing the spread of gases and limiting the increase of temperature through the various compartments of the building.
Fire resistence achieved depends on the size of the joint and the characteristics of the gaps to seal.
Tecsel® Intumescent mastic is very easy to apply. Once dry, it forms a flexible seal with strong adherence to the most commonly building materials. These elastic properties prevent the mastic from transferring any stress to the edges of the joint.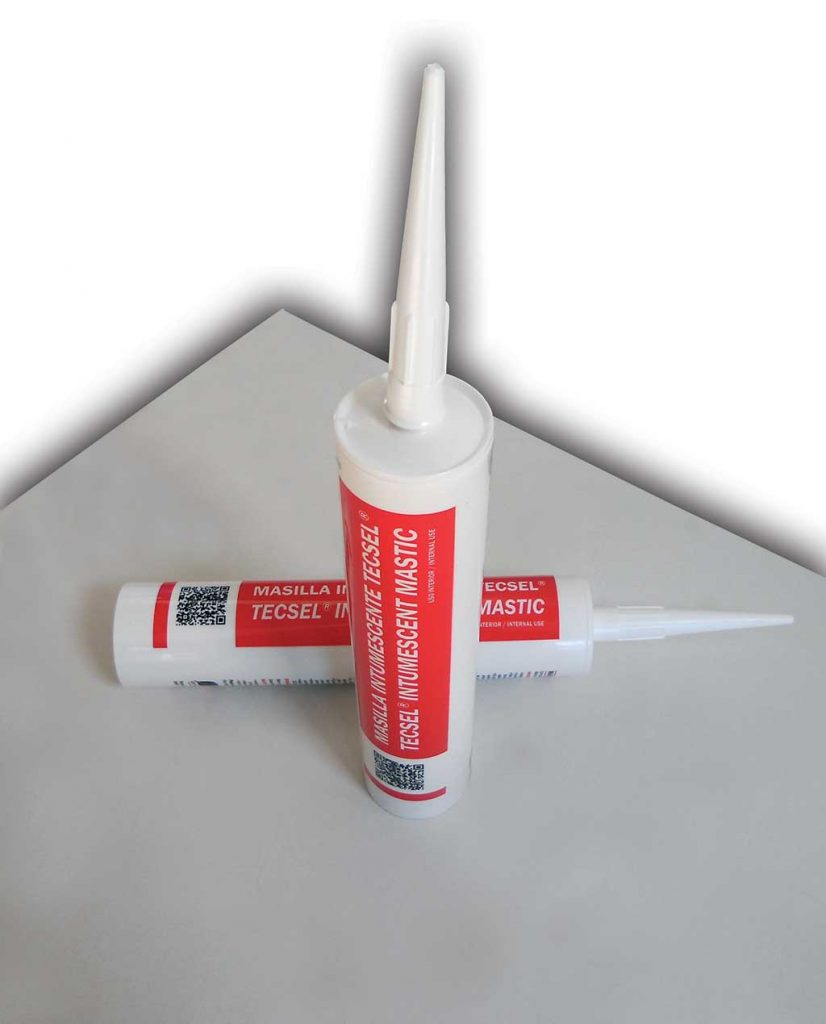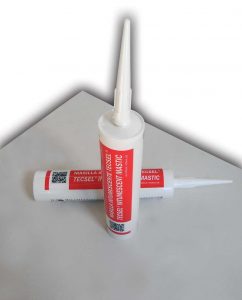 Application and Use
Before application, make sure that the surface to be treated is clean and dry.
The mastic is applied manually, by using an injection gun.
Applying an additional substrate of filler inside the joint helps to make sure the correct depth is achieved.
To create an even finish, it is advisable to cover the edges of the joint with adhesive tape or similar and gently smooth over the surface with a slightly wet trowel.
It is important to check that all cracks have been filled in properly and the adhesion level between the substrate and the mastic.
Tecsel® Intumescent mastic for internal use can be painted is adecuate whereas paint cannot be applied to the mastic for external use.
For more information, please contact our technical department.
Intumescent Mastic Interior Use
Intumescent Mastic External Use
Do you have any questions about the product?