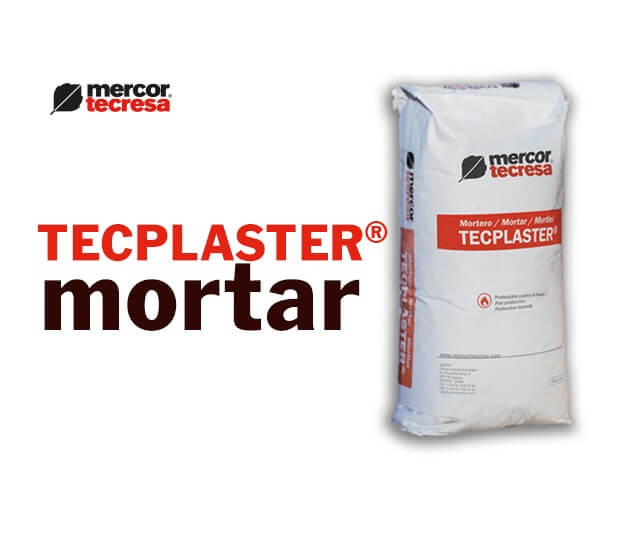 New fireproof Tecplaster® Mortar
Actualizado a fecha: 2 December, 2018
In order to complete the passive fire protection catalogue and to offer our clients and distributors all sorts of fire-resistant materials, mercor tecresa® R&D Department has developed Tecplaster®, our new fireproof mortar.
Tecplaster® Mortar is prepared with hydraulic binders (plaster), perlite and vermiculite, which are two light volcanic components that give a better thermal insulation and material performance. The mortar is also made up of  other additives that improve their physical and fire-resistant features.
Currently, we are assigning this material new fire protection test, as we have done with other products from our catalogue, like the Tecwool F® Mortar. At this moment, it already has the two most common and requested tests for this type of projected product.
Tecplaster for Fire Protection of metal structures
According to the current test standard UNE EN 13501-2: 2016, it gets fire resistance up to 240 minutes.
Thickness of Tecplaster mortar for a critical temperature of 500ºC.
Tecplaster for Fire Protection of concrete elements
The second test is also very solicited mainly at building alterations to ensure the correct performance on existing concrete elements.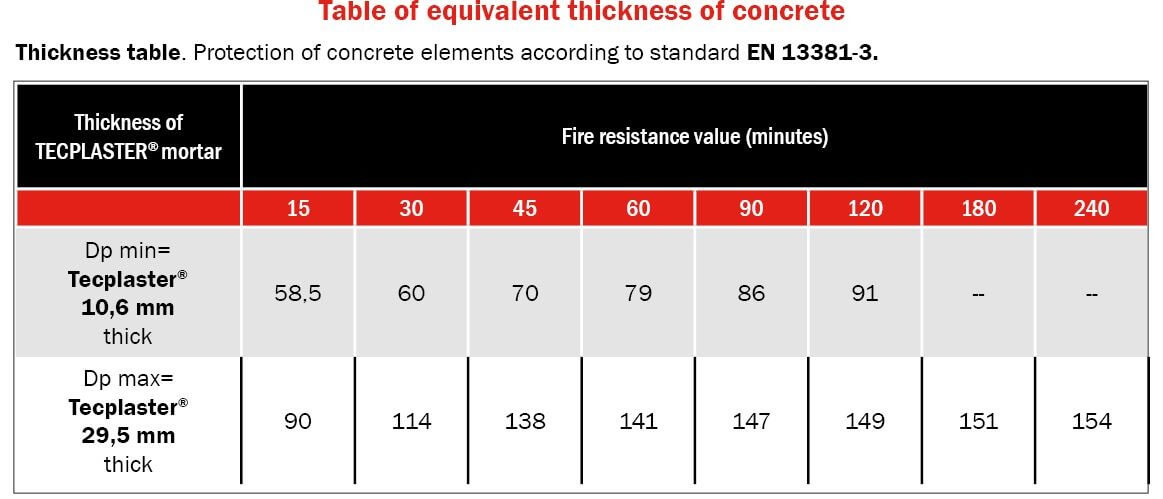 A better performance and its consistency once applied are the advantages of this mortar compared to other similar marketed products.
Any question? Contact us!