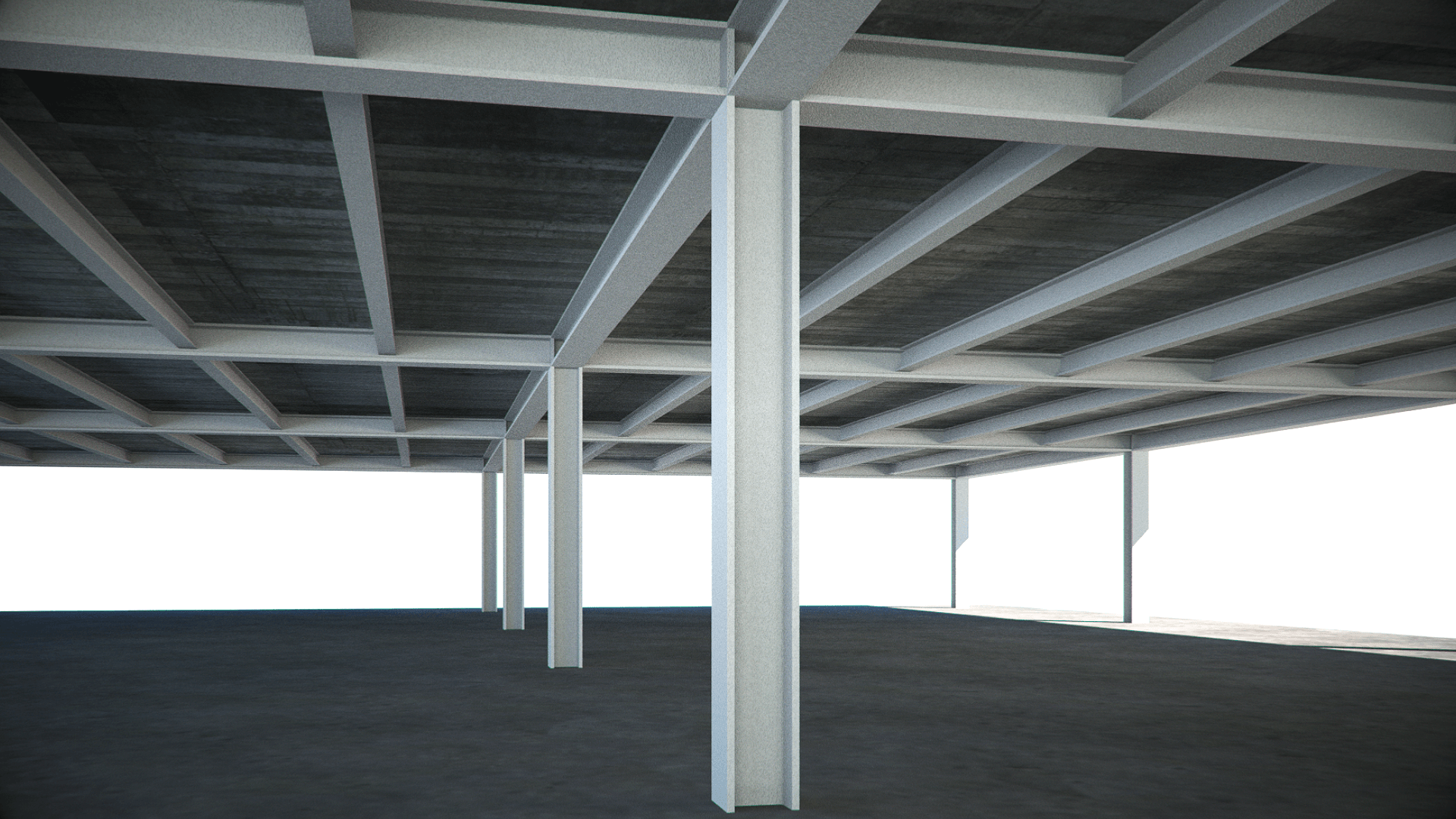 How do we protect the steel structure from fire?
Actualizado a fecha: 2 December, 2018
Prior to drawing up a plan or beginning the fire protection works of steel structure, we have to choose the most suitable and convenient product for that specific job.
Here some relevant information that will help you to take the best decision:
First, we will see what kind of products for fire protection of steel structure are marketed. Next, lets's see which is the best option in each case.
Which finish and resistance are required?
Before choosing a product, we must define the desired finish and its fire resistance. For places where the structure is seen and requires almost a perfect finish, we should apply the intumescent paint or the fireproof boards.
The intumescent paint will preserve the slimness of the metallic profiles, but the finish will become grainy when increasing the thickness. For low fire resistance (30-60 minutes) is a good choice.
Sometimes, in higher fire resistances the massiveness exceeds the tests charts and we have to use fireproof panel structures. Though it is a more expensive solution, it could be recommended for small works, like hanging beams and pillars at a commercial premises remodeling; or at a home remodeling with steel structure to gain as much space as possible.
If the product finish is not important for us and the fire resistance is higher than 30 minutes -like on non-seen structures or, for example, at 7 m high at a production factory, where the rough coating is not relevant- we should consider the usage of fireproof mortars, which are cheaper.
Rockwool + cement mortars are easy and quick to apply, cleaner, lighter (3 Kg/m2 and cm thickness compared to the 8-9 Kg/m2 and cm of the plaster-based fireproof mortars). Besides that, a smaller amount of product is needed. The plaster-based mortars have higher surface hardness compared to the cement-based ones.
For 15-30 minutes fire resistances, the intumescent paint is a good choice too due to its good value for money.