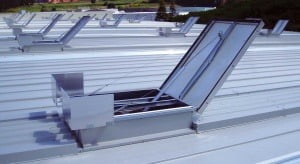 18 people died in a fire in China
Actualizado a fecha: 2 December, 2018
18 people have died in a fire in a massage center in the Chinese province of Zheijang. The fire broke out at about 17:26 (0926 GMT) on Sunday according to the Xinhua news agency. Two hours later it had been extinguished.
Videos posted on the Chinese social network Weibo reflected a thick smoke coming out from the massage center and people jumping from the windows of the second floor of the six-storey building. Photographs showed the floor of the room covered with broken glass. "The windows of the third and fourth floors, where people live, also broke,"According to Xinhua, the causes of fire remain still unknown.
We have already seen many other fires in China. We remember the fire in a karaoke where 11 people died or the fire in a coal mine where 21 died. In 2015 there were about 338,000 fires in China, killing 1,742 people, according to government statistics. Safety standards are often ignored in the country, where frequent emergencies are blocked or there is a lack of compliance of regulations.
Source: Diario Vasco