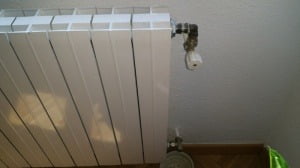 Disrepaired heater systems can be very dangerous
Actualizado a fecha: 2 December, 2018
We recently know about a girl who died at home after a fire which started in the heater.  When it's cold and temperatures drop, the number of accidents and fires at home increase because of the use of old warming methods like braziers, old coal stoves or heaters disrepaired.
According to the Technical Association of Professional Firefighters (APTB), the number of deaths increased last year during cold months (December, January, February and March).
In some cold places around Spain, the municipalities are developing plans to help old people living in little towns and villages as they are those who are most likely to die from these causes. Also they are delivering smoke and carbon monoxide detectors to prevent these tragedies.
That is why, from Mercortecresa, we want to give you some advices to follow in order to have a better maintenance for those heater systems to avoid fires at home:
– Buy a heater with a quality stamp.
– Keep the heater at a meter away from anything that can burn and on a solid and flat surface.
– Choose a heater with thermostat and overheating protection.
– Keep it out from passageways.
– Keep children away.
– Turn them off when you leave the room.
– Connect them directly to the source.
Your shouldn't have any problem if you follow this advices.