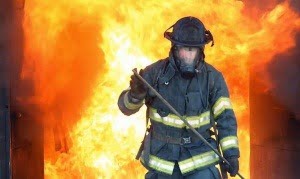 ¿How to improve Fire Protection?
Actualizado a fecha: 2 December, 2018
Every winter, one of the most atrocious constant repeats, an older person or a person who needs help in order to do anything dies at home burned because of a fire. The home fire deaths affects each year 4,000 people in Europe and around the hundred in Spain.
One of the latest proposals of Tecnifuego-AESPI is aimed at strengthening the Technical Building Code requirements in safety systems required to avoid fires in homes. Even in homes constructed before the 2006, where most of the fires occur due to an old electrical installation and a poorly maintained facilities.
One of the measures proposed is to connect enought fire detection alerts which warns of the fires, even when people is asleep. An extinguisher at home prevent the fire from spreading . The hydrant fitted in the top of the stairs is another desirable measures. Some materials in several countries of Europe in furniture, carpets, curtains… are made with fireproof materials. It is desirable to have the least contribution to fire possible. It is also very important the structural protection.
All the construction elements that are part a house must have a fire resistance characteristic that allows the evacuation of people and the fire brigade intervention. 
The control of the smoke in the stairwell and garages, the signage and the fire doors would be a perfect complement for the protection of buildings: The goal is to keep the escape routes free of smoke, well signalized and compartmentalized so people can escape a fire easily.