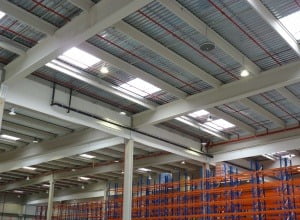 New logistics center for the International company DIA in Spain
Actualizado a fecha: 2 December, 2018
The international company DIA (Distribución Internacional de Alimentos) has opened a new logistics center in Villanueva de Gallego (Zaragoza). It has 30,000 m2, and it is the largest logistics center of the multinational in Spain. They have conditioned an existing building of 15,000 m2 joining another 15,000 m2, duplicating its capacity.
DIA trusted Mercor Tecresa awarding the batch 07 to prepare the Evacuation System and Smoke Control. 186 LAM model ventlight ventilators  have been installed exutorios, 120 units of them were 1800×1800 mm and have been installed in the existing building while the other 66 units of 2600×2500 mm have been installed in the new construction. We have also installed a complete automatic smoke and fire curtains systems inside to the proper functioning of the system and connecting it to the fire detection control system.
Mercor Tecresa has also participated as a manufacturer in the Design of Tecwool F Mortar to ensure the fire resistance of the metal structure in Offices, as well as several Tecsel products for proper segmentation of transit in openings facilities.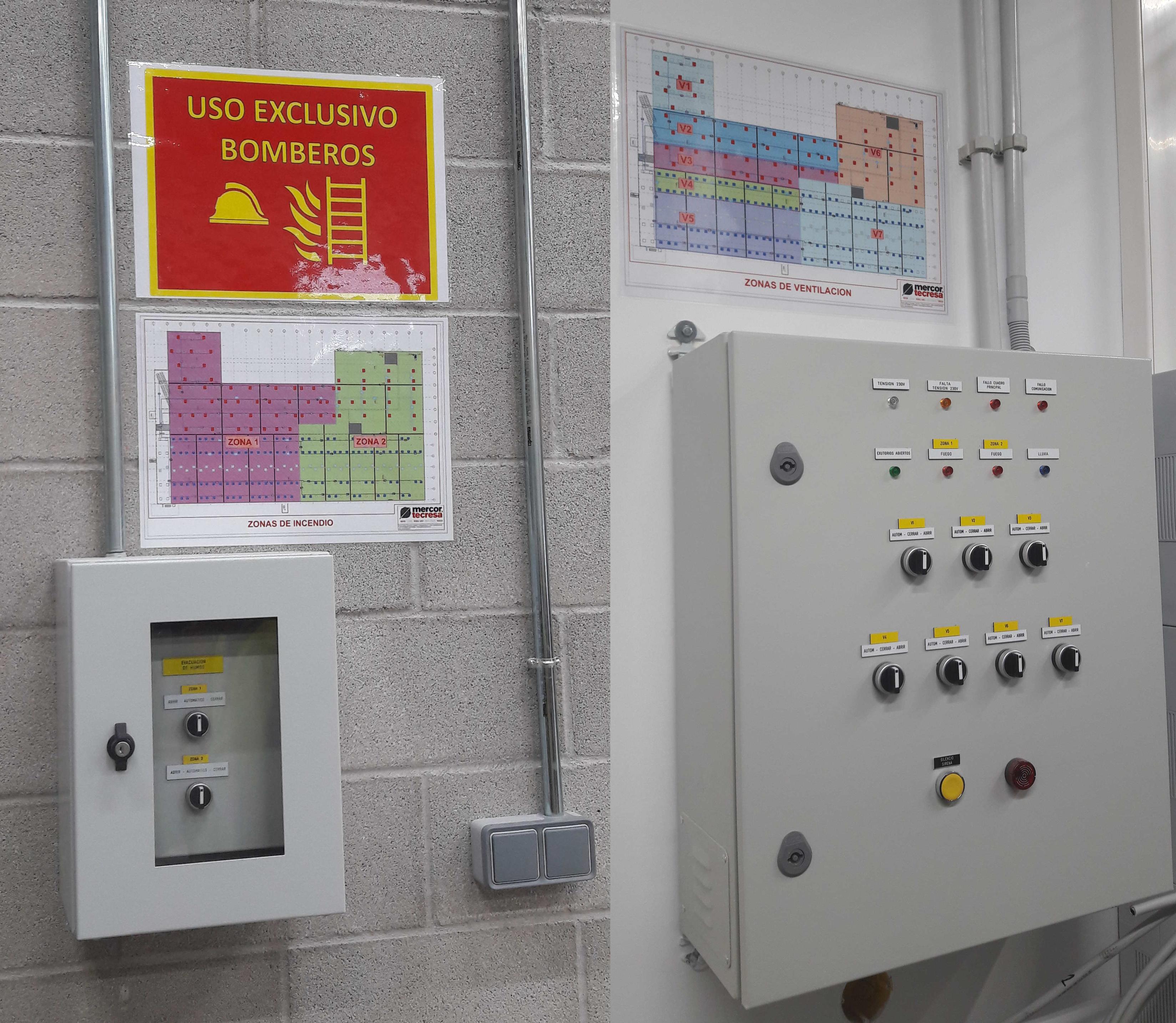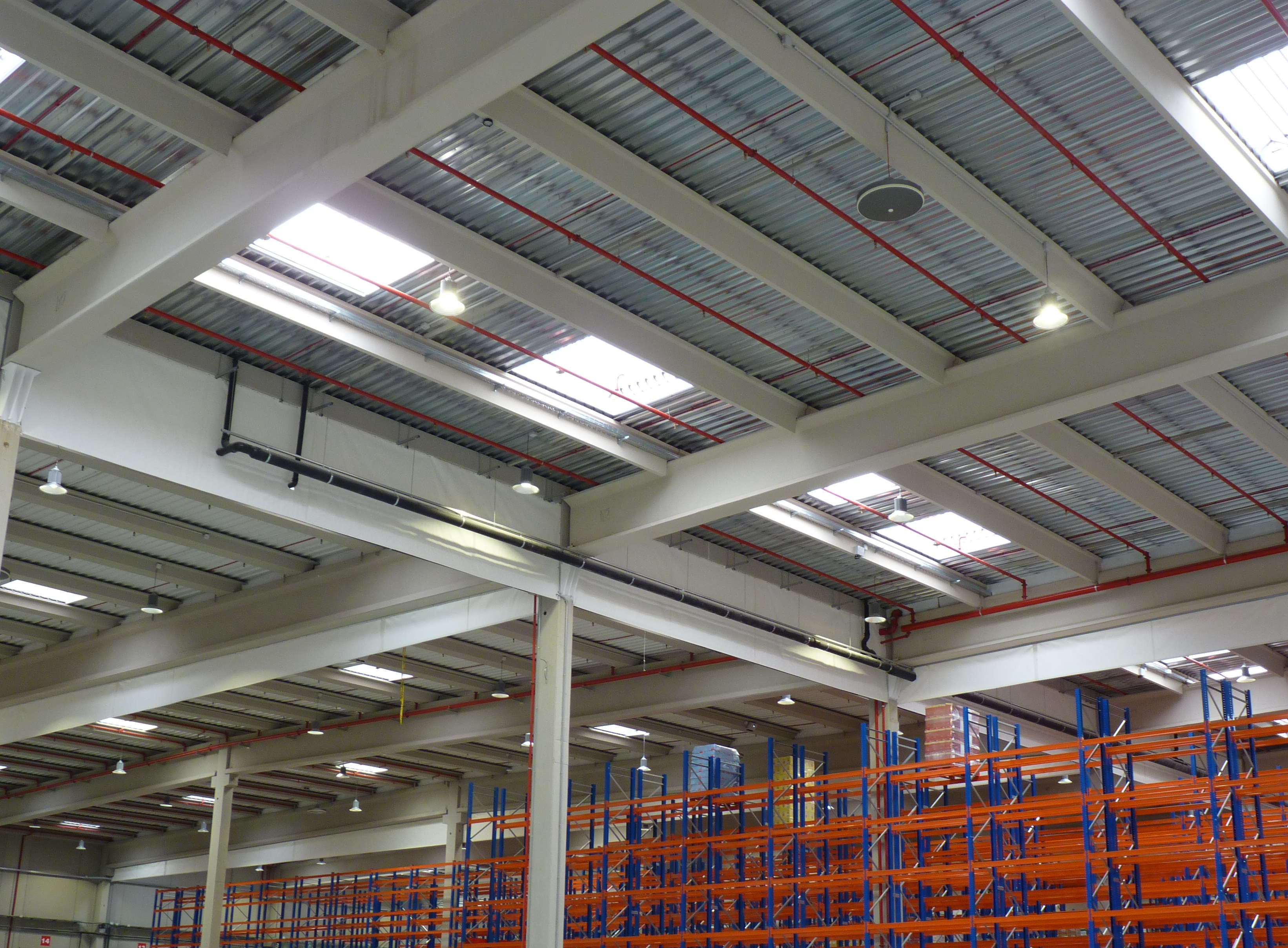 If you need more information about our constructive solutions, please click on the following link: