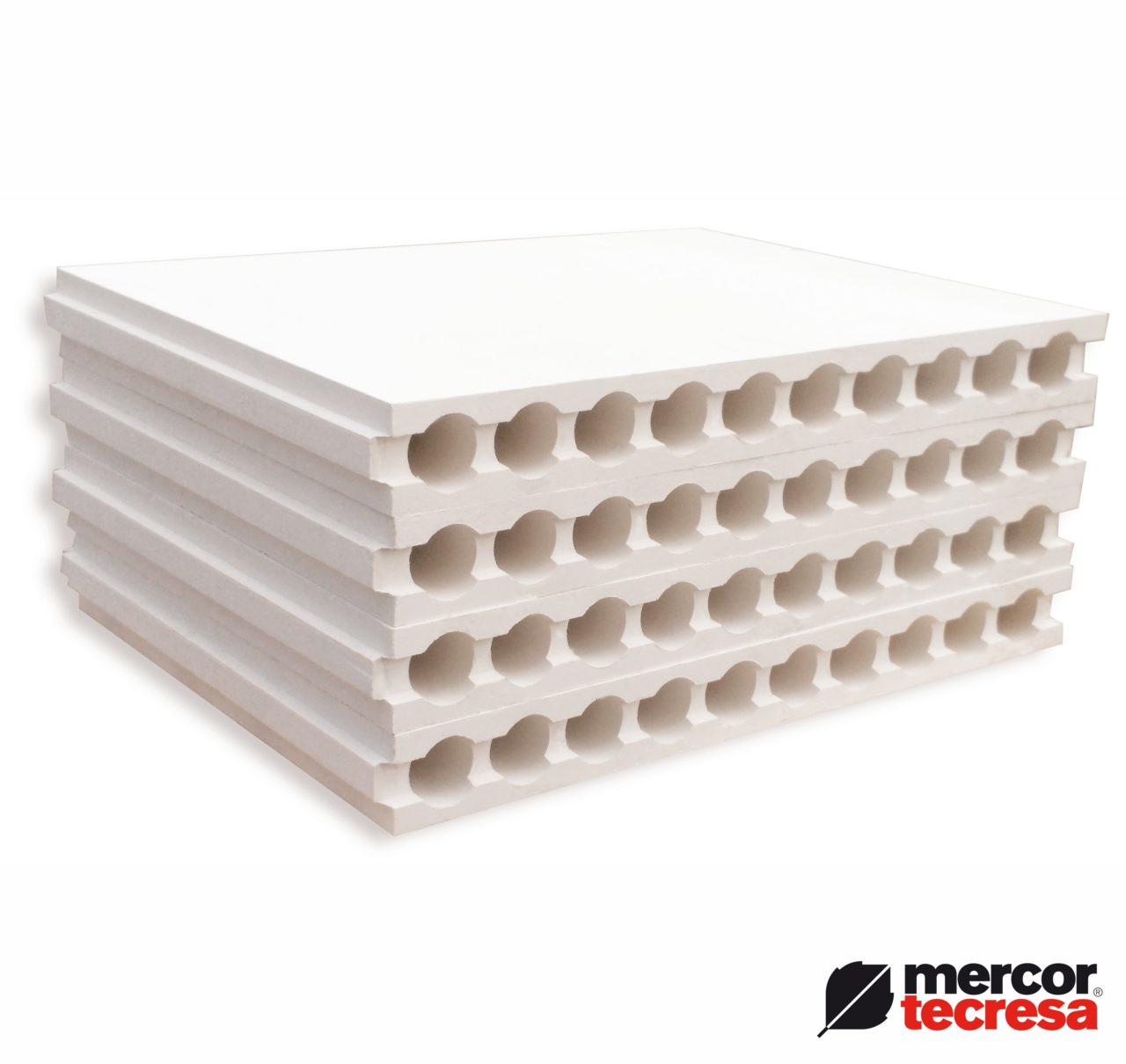 New Passive Protection Product : AlveolTec® Block
Actualizado a fecha: 7 February, 2019
AlveolTec® is a rigid panel of only 7 cm of thickness, tongue-and-groove joint and hollow holes inside that allows us to make vertical sectorizations to divide different fire sectors. We can also use it in the service shafts both vertical and horizontal installations with two hours (EI-120) of fire resistance.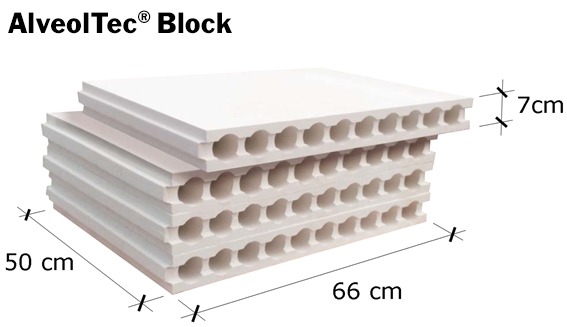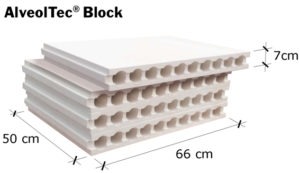 The enormous advantage of this system regarding any other kind of sectorization panels or gypsum-plasterboards type FOC is the lack of need for a support structure. It is self-supporting, so it is possible to make partitions, divisions or service shafts with AlveolTec® EI-120 supported only with Tecbor® Bonding Compound with a total thickness of only 7 cm.
Nuestro departamento de I+D+i ha desarrollado este producto y puede presentar los dos primeros ensayos para su certificación:
Closing of Service Shafts for installations
Both horizontal and vertical EI-120. It is important to underline that there is a specific test standard for the closure of service shaft of installations, UNE EN 1366-5: Fire resistance tests for service installations – Part 5: Service ducts and shafts. This indicates that you can only perform this type of closure of service shaft with products tested for it.
For example, it is very common to solve such closures with self-supporting plasterboard independent wall linings, sometimes with the independent wall lining test EI-120, but without complying with the specifications established by the regulations in force.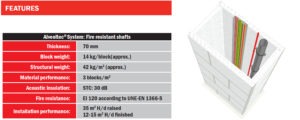 In addition, these tests must be carried out under indoor and outdoor fire and with a depression marked by regulation, which the tests of independent wall lining usually do not comply with. They are only tested on one side and without any depression during the test.
AlveolTec® EI-120 Partition Wall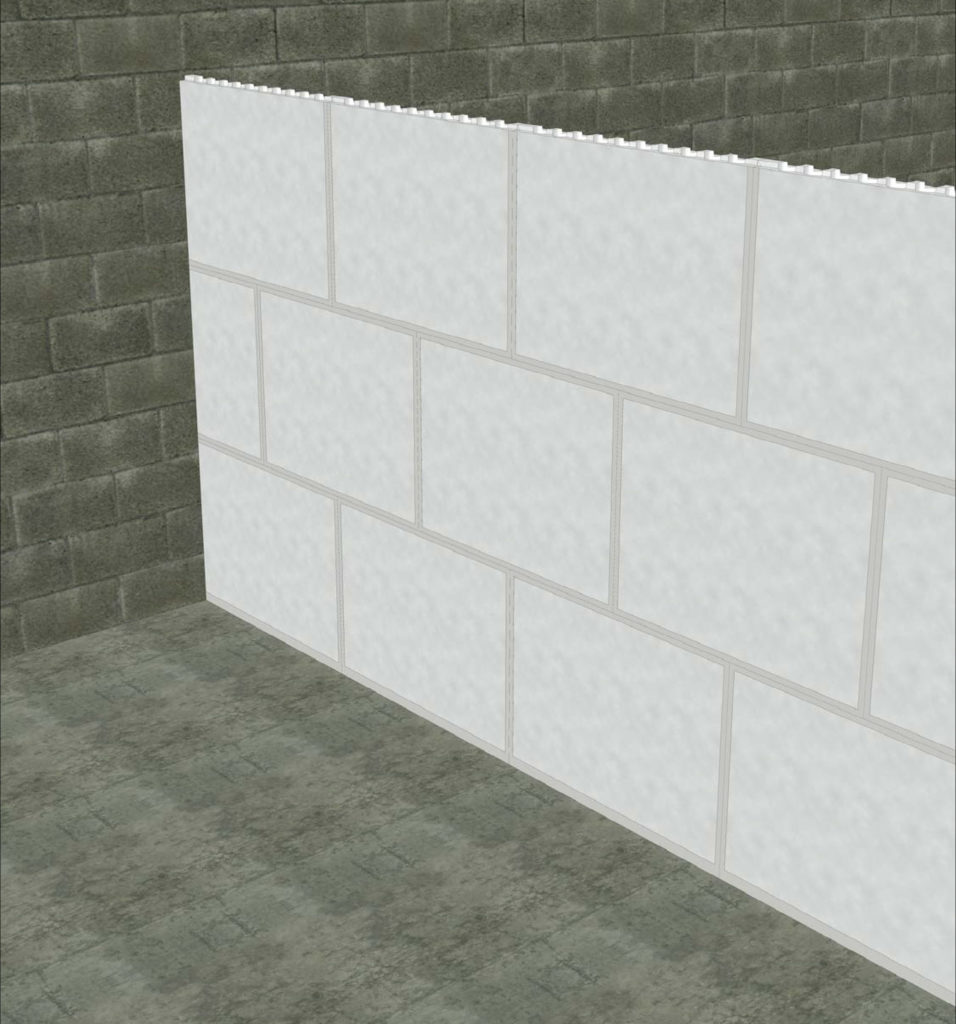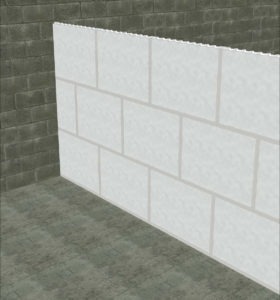 We have also tested the panel AlveolTec® under the regulation of partition walls complying with the specifications set by the current standard UNE EN 1364-1: Fire resistance tests for non-loadbearing elements. Part 1: Walls.
The advantages of this partition wall with respect to other systems are:
7 cm thickness block: Ideal for saving spaces.
Quick and easy installation: 50 x 66 cm tongue-and-groove joint plates are placed without auxiliary profiles, only with Tecbor® Bonding Compound
Ease of storage and transport on site: The small format of these panels makes them ideal for the sectorization in renovations.
Economy: The simplicity of execution and the price of the panel make it the best option for sectorization in all types of work.