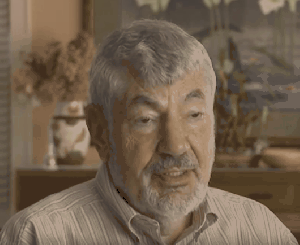 They lose everything in a fire
Actualizado a fecha: 6 October, 2021
Three months after moving into their dream home, Mayer and Sheryl Fistal lost everything in a home fire.
"When we were first building our house our plumber, who installed the sprinkler system afterwards, talked to us about putting a sprinkler system when we were building the house and we said; what do we need a sprinkler system for?"
Name: Mayer and Sheryl Fistal
Date of fire: October 2006
Location: Falmouth, ME
Injury: Lost everything they owned soon after moving into their new custom-build, retirement dream home
Mayer and Sheryl Fistal moved from New Jersey to Falmouth Maine to live in their brand new, custom built, retirement dream home. Three months after moving in, on a chilly morning in October 23, 2006, a fire broke out in the fireplace located in their living room. The fire grew, rapidly spreading heat and smoke throughout the house.
The Fistals, their dog and their guests escaped serious injury, although Sherri suffered smoke inhalation. The house was a total loss and they were literally left with their vehicle and the clothes they were wearing. Everything else they owned was gone.
When they rebuilt their home there was no question that a fire sprinkler system would be included in the plans. "As you get older in life you are not apt to respond as fast as you would when you are young, you're not as quick to realize what's happening…sprinklers are definitely worth the investment" said Mayer. "Now I feel very secure…,"added Sheryl.