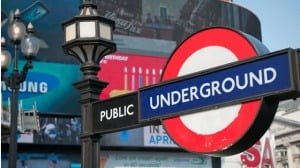 Tube Train Fire at London
Actualizado a fecha: 2 December, 2018
A witness traveling on a train has claimed that the train has been filled with smoke. Other travelers heard about 9 am a blast at the station, according to the London newspaper 'The Telegraph'.
A spokeman of the London transport said that "there was a fire alert on the west of the Central. "We are investigating the cause." Police have stated that he is working to reopen the station and says that the cause of the evacuation of the station has been a faulty train.
We all remember the Daegu Subway Fire where 192 people died and 151 others were injured in the fire caused by a pyromaniac in a subway convoy of the South Korean city. Also in London there was a fire at London's King Cross station in 1987 that killed 31 people, leaving 100 wounded in one of the UK's most important historical fires.