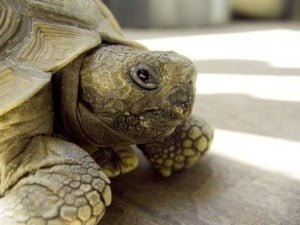 Turtle causes blaze in USA
"One man's efforts to keep his pet tortoise warm likely caused an early morning fire on the city's Northwest Side. The owner of the tortoise says the animal knocked over a heat lamp inside his wooden shelter, causing the fire outside the home on Village Gate, near Les Harrison Drive and Culebra Road, shortly after 12 a.m.
The 15-year-old, 120-pound tortoise, named Bits, suffered some burns to his shell, but was otherwise okay. The flames spread to a house next door, causing extensive damage. The family inside that house was burned out. They were not hurt.
Bits' owner called the fire an unfortunate accident and said he has contacted his insurance company to handle the damages."
Source: Fox San Antonio