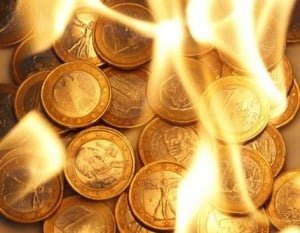 Why a Fire Protection System is a good investment?
Actualizado a fecha: 2 December, 2018
The number of accidents in Spain is increasing year after year. Fires are one of the most common incidents. They cause a huge cost to many companies every year.. According to the data published by UNESPA, the Spanish Union of Insurance and Reinsurance Companies, each year there are about 42,000 fires in industries. (see Common causes of industrial fires)
The cost resulting from the fires rises up to 378 million of euros. Apart from that we need to count the  collateral damages such as the loss of jobs, the production and sales loss and the consequent damage to the brand image. Fire safety in industries requires special attention because of the use of materials, machinery and processes involving risk.
Some researches and studies focus on two as the main causes of the increase of accidents by fire:
–  The costs reduction, resulting in a lack of maintenance of fire protection equipment.
– The professional intrusion that exists in the sector, which means a poor execution of fire protection equipment maintenance made by these companies not certified.