Tecbor® Boards - Constructive Solutions
Tecbor® Boards - EI-120 Cable Tray Protection
Protecting the wiring adequately will be crucial when electrical supply systems must be kept in optimal running conditions during fires. In tunnels, heavy traffic buildings or high-rises, it is of paramount importance to perform orderly evacuations while
basic systems keep running.
Tecbor®  40 mm has been tested covering a cable tray from different sections and evaluated according to UNE EN 1363-1 general requirements, following the heating curve defined by UL 1709 standard.
Electric conductivity, short-circuit between cables and earth fault have been also added. Facilities may be accessed through inspection hatches. Likewise, Tecsel® Grids allowing for ventilation and sealing the hole in case of fire have been tested (For additional information, please contact our Sales Department.).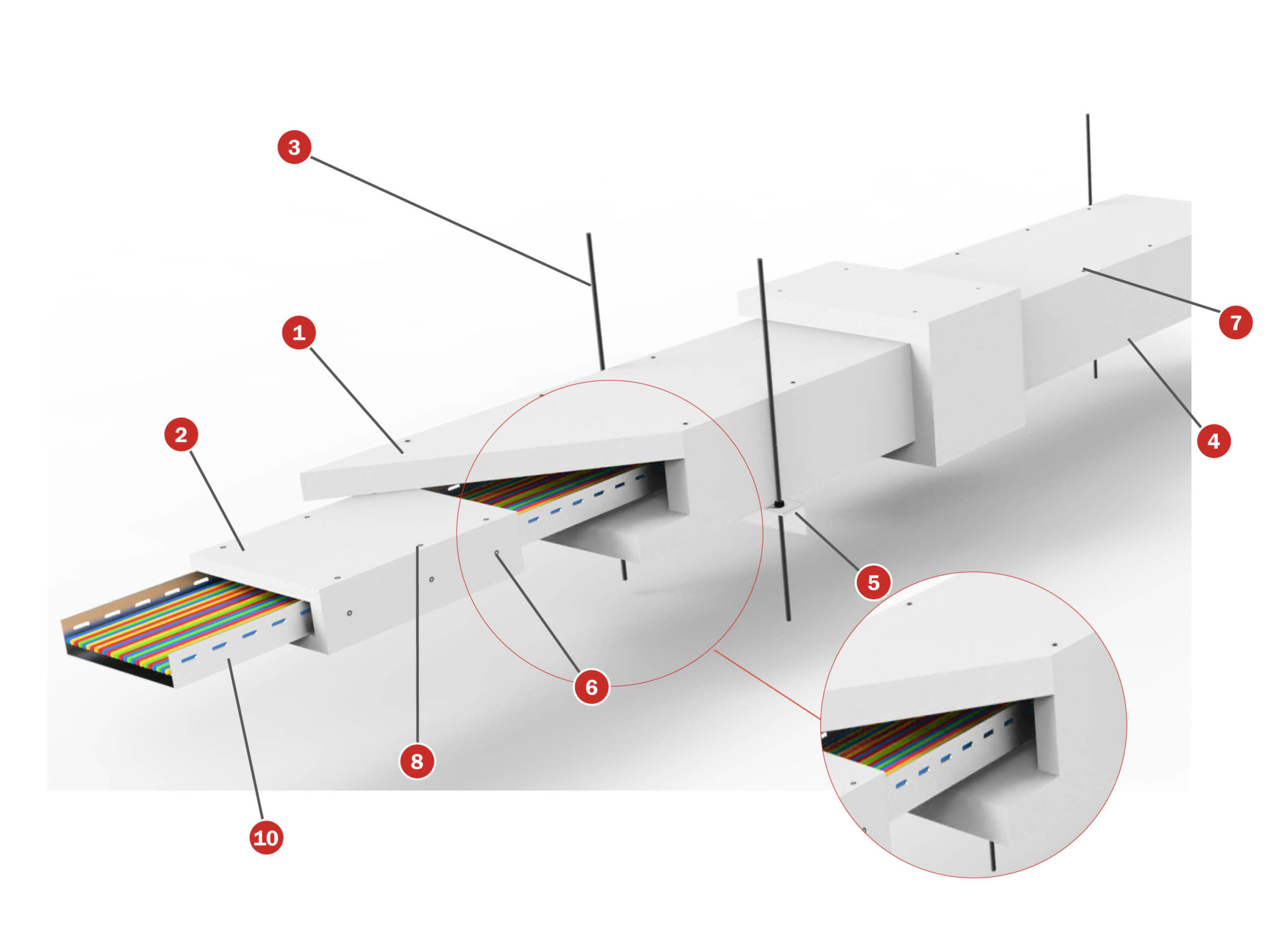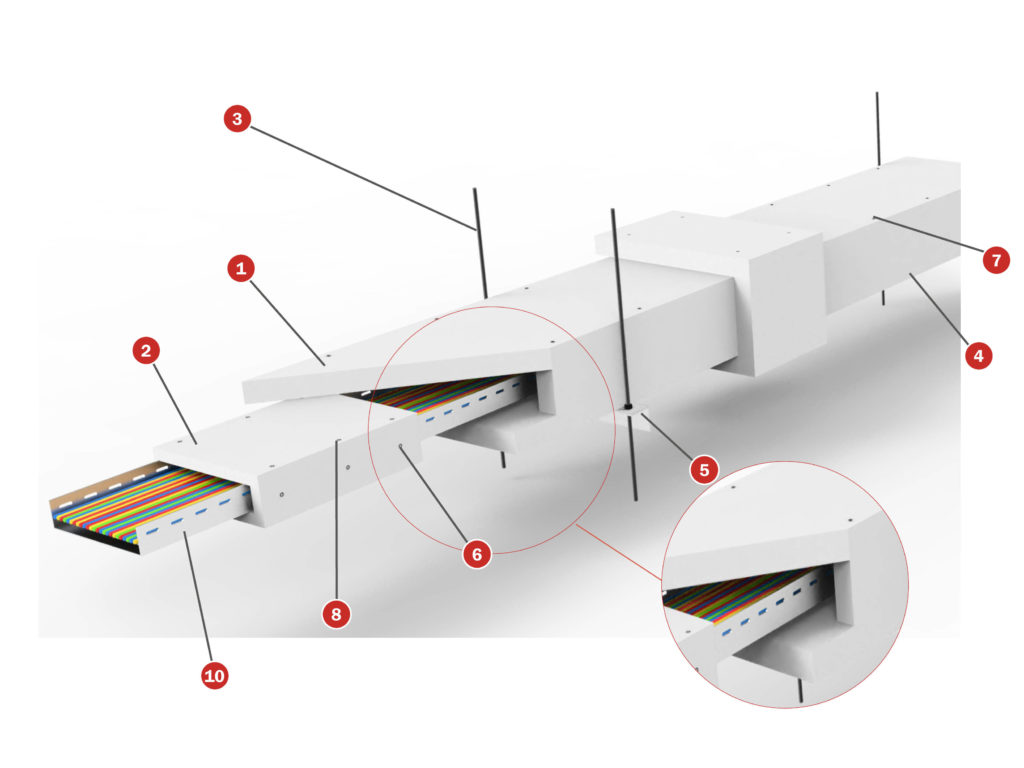 TEST

---

Standard: UNE EN 1363-1. Ul 1709 Heating Curve
Laboratory: CIDEMCO
Test Nº: 25417 

SOLUTION

---

1. Tecbor® 40 mm boards.
2. Tecbor® 20 mm boards.
3. M12 rod.
4. Tecbor® joint paste ready to use.
5. 50x50x5 mm angle section every 1000 mm.
6. 3,5×45 mm self-drilling screw.
7. 5,2×80 mm self-tapping screw.
8. 3,5×45 mm self-tapping screw.
9. Slab.
10. Cable tray.
Description of assenbly
The tray is protected by a layer of Tecbor® 40 mm boards set together with 5.2×80 mm self-tapping screws. At duct section joints, place a 200 mm wide board strip of 20 mm Tecbor® B and fix it to the metal tray and to each other using 3.5×45 mm screws.
The duct is anchored to the slabs with a 12 mm rod and supported by 50x50x5 mm angle sections.
Board joints and screw heads should be covered with Tecbor® joint paste ready to use.
Penetrations seals:
Fill the hole between the duct and the structural work with 50 mm and 145 kg/m3 rock wool and paint both sides with Tecbor® joint paste 1 ready to use.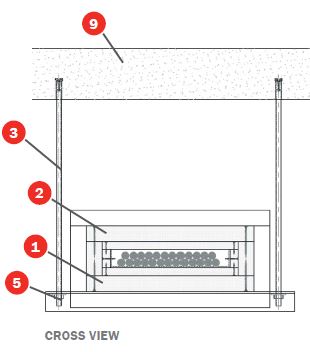 Do you have any questions about the product?