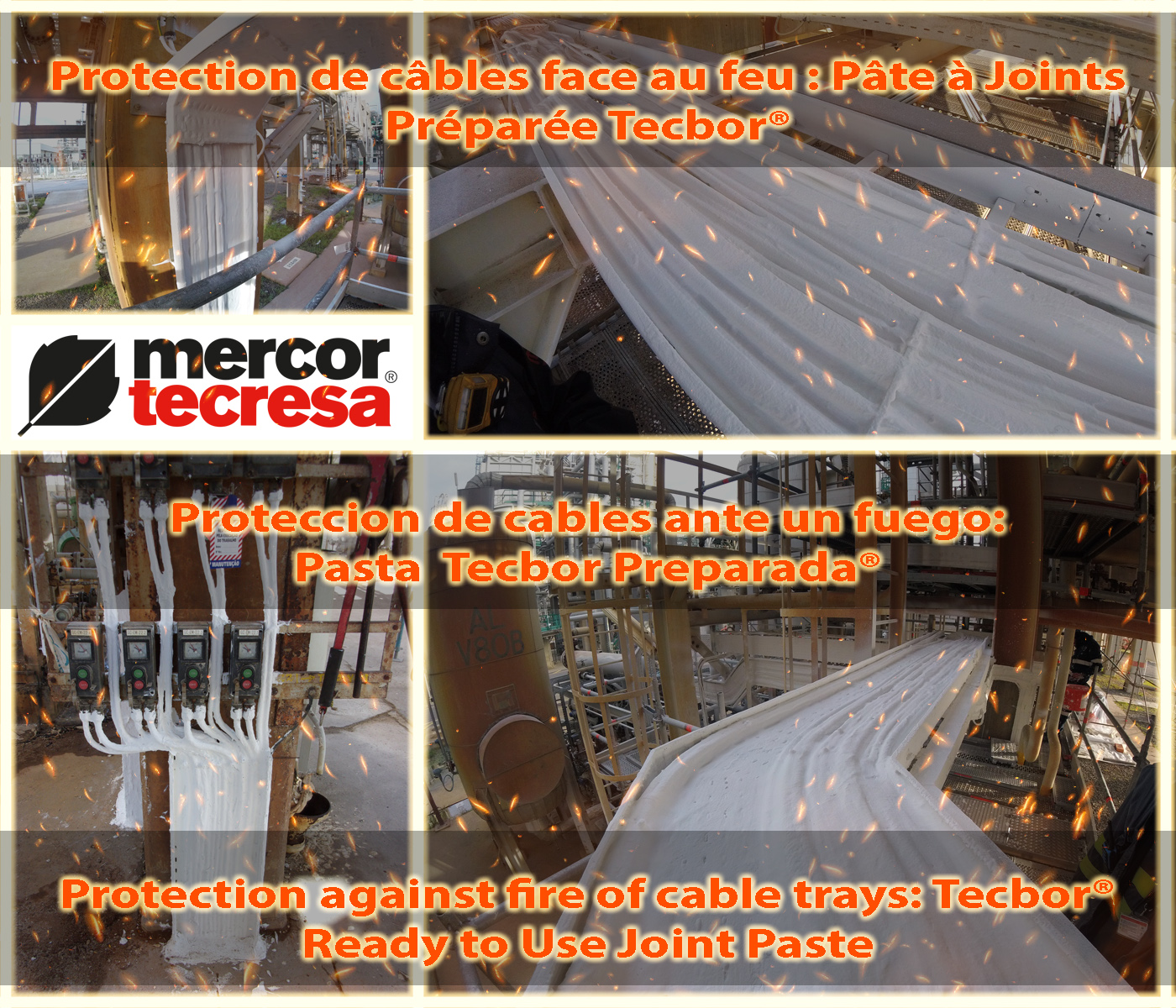 Protection against fire of cable trays: Tecbor® Ready to Use Joint Paste
In case of fire, it is essential to protect the electrical cables enabling all installations to function correctly. Besides, most of those installations are directly linked to the protection against fire: alarm, detection, illumination of escape routes, smoke extraction systems, etc. Those installations are usually ensured by two means:
The use of self-sufficient batteries that activates in case of fire.
The use of Type AS+ fireproof cables.
It should be specified that there are two types of fireproof cables, both very different in their practical application:
AS CABLES: They are halogen cables, flame retardant and with low opaque smoke emission. Their use is frequent but, in case of fire, their coating made of plastic can melt and cause a short-circuit and an earth fault.
AS+ CABLES: Those cables have the same properties as the previous ones but, in addition, they are submitted to standard tests and are required to maintain an electrical continuity without short-circuit nor earth fault for 90 minutes when exposed to a maximum temperature of 842ºC.
An incorrect use of an AS cable instead of an AS+ cable may cause flaws in the proper functioning of a firefighting system and result in great material and human damages.
There is a lot of installations that were implemented before the present regulations. Thus, those cables are not adequately protected from fires and can even trigger fires because of short-circuits, or spread an existing fire because of their combustible coating.
At mercor tecresa® we have developed a product called Tecbor® Ready to Use Joint Paste. Thanks to its ablative properties, the temperature of the fire goes down when entering in contact with the paste. There are different applications:
For installations with old cable trays, implemented before present regulations, it is possible to apply the Tecbor® Joint Paste on sections of one meter and at crossing points of different cable trays. The paste will then act as a flame retardant, avoiding the spreading of the fire.
The second use is for new installations and consists in giving the cables or the cable trays the same resistance to fire as the rest of the installations, applying the adequate thickness of Tecbor® Joint Paste.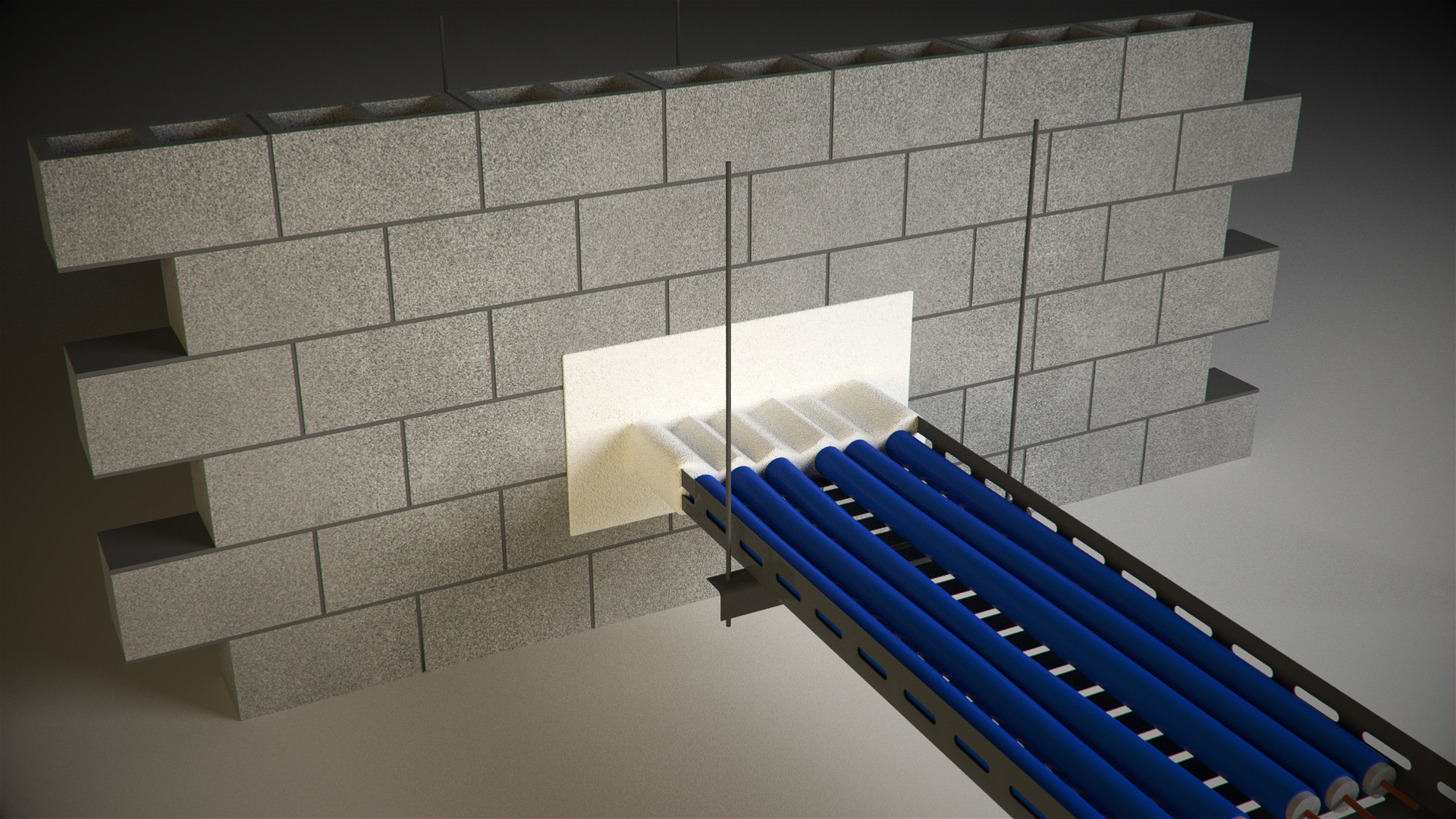 This second application is very common in the Petrochemical industry. We have realized standard tests for the protection of cable trays with the Tecbor® Joint Paste to ensure the electrical continuity, without short-circuits nor earth fault, with a particular hydrocarbon fire curve, the UL 1709 American curve, valid for refineries.