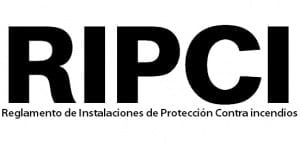 History of Fire Safety regulation in Spain
Actualizado a fecha: 2 December, 2018
On 10 April 1981, the Fire Safety regulation in Spain started to change because the Ministry of Housing approved the Basic Fire Protection (NBE-CPI-81), just after the big fire at the Corona Hotel in Zaragoza. This standard was the first national, nullifying any lower range, and enforceable, marking the first step in unifying criteria. But because of their limitations when applied, it was repealed in 1982, allowing the birth of the NBE-CPI-82.
Then, our colleagues at that time used this standard to work, but all local, provincial and regional ordinances started to be important again. But it took almost 10 years until a rule that was a breakthrough for the sector, the NBE-CPI 91 was published.
"This standard was designed with a more realistic view of the problem, it was technically practical and had feasible solutions, aiming the ability to respond to the same problem with different solutions. It was a standard that allowed to think rather than to apply the precepts of the legislation, which has been the trend for further actions in the future".
This rule was already a big step forward in terms of fire safety regulation in Spain, still, we were behind the rest of Europe. So the NBECPI-96 was created in 1996. This standard has remained alive until the creation of the Technical Code in 2006. Even today, it remains for many professionals as the "bible" of fire protection.
Among the NBE-CPI 1991 and the one done in 1996, the Facilities Regulation for Fire Protection (RIPCI) was approved in November 1993, whose aim was to establish and define the conditions to be met by appliances, equipment and systems as well as installation and maintenance. This regulation was amended in May 1994 andthe Rules of Procedure and Development in April 1998.
Source: Tecnica Industrial