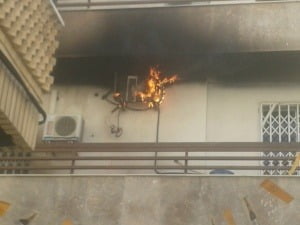 Security TIPS to organize BBQ's in summer
Actualizado a fecha: 2 December, 2018
With summer in the air most people are already hard at work planning for lots of fun outdoor parties and cookouts this weekend and beyond. Are you one of them? If you are, then you'll want to check out NFPA's newest videos that will help you kick off thegrilling season safely and in style.
But before you start, let me ask, do you:
* Know how to turn on the grill safely?
* Know what to do if the grill doesn't ignite or the flame goes out?
* Know how to turn off the grill safely?
You might be surprised at the answers. To find the correct response to these questions, watch NFPA's first of two grilling fire safety videos below or find it on our grilling fire safety web page:
Three out of five households own a gas grill, which translates to a lot of tasty meals. But it also means there's an increased risk of home fires. Each year an average of 8,800 home fires are caused by grilling, and close to half of all injuries involving grills are due to thermal burns. While nearly half of the people who grill do it year-round, July is the peak month for grill fires followed by May, June and August.
Simple Test for Checking Gas Grill Leaks
After a long winter season of hibernation your grill has been stored away and covered up never to see the light of day until today. It's important to do a complete safety check on the grill to ensure everyone's safety at the next cook out or BBQ. NFPA refers to this as the "soapy bubble test" and this video takes your though the process step-by-step. Not to mention, it's kind of a cool name, eh? Find this video and other great information on our grilling fire safety web page at www.nfpa.org/grilling. And share all of the videos with your friends and family.