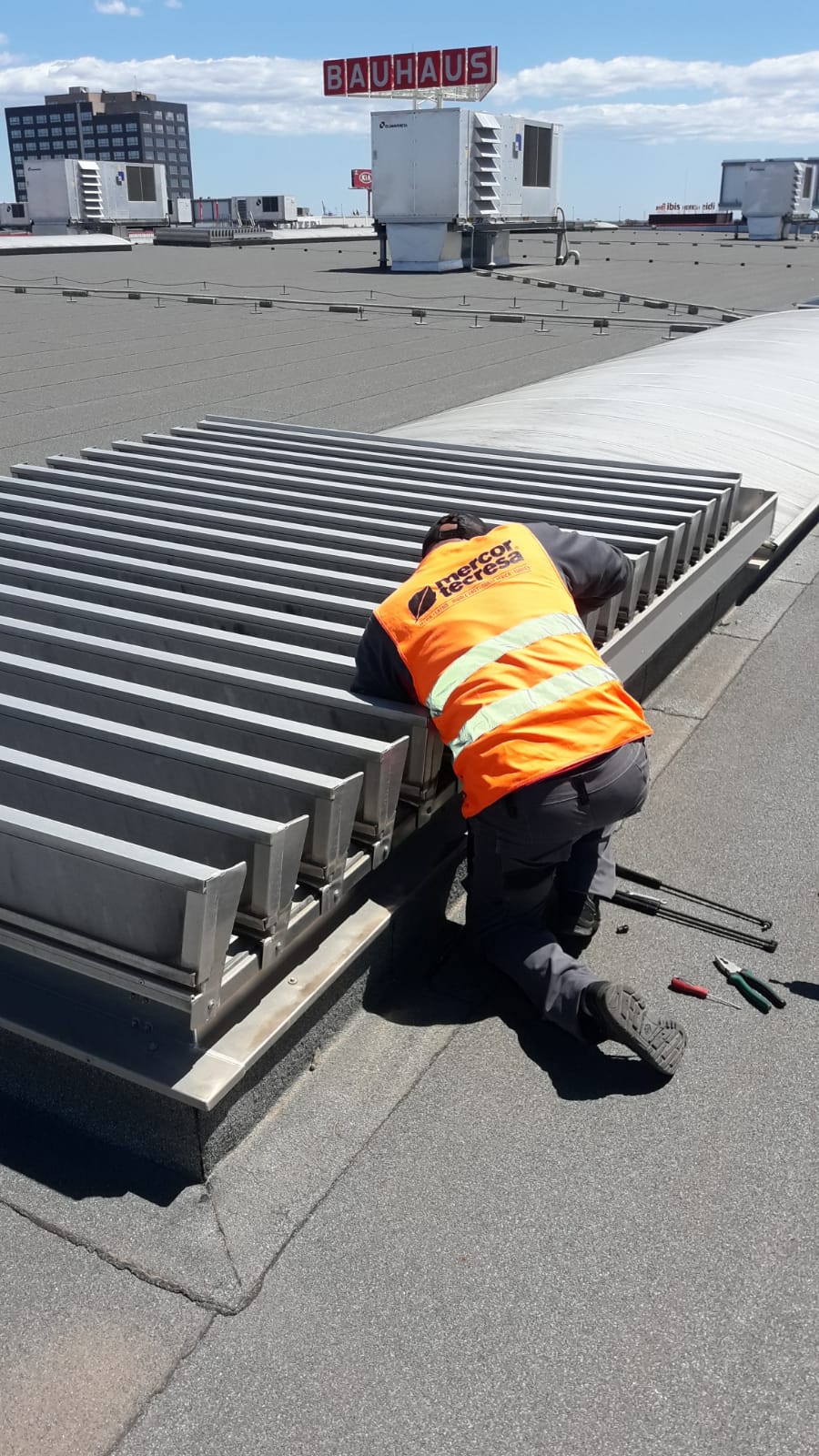 Inspection and maintenance of temperature control and Smoke evacuation systems
Smoke evacuation systems must always be operational, and maintenance is key to ensure their correct functioning in case of fire. It is of vital importance for all the following reasons:
Save lives: It is obviously the most important function of smoke evacuation systems. They allow the smoke coming from the combustion to be evacuated while at the same time leaving the escape routes smoke-free.
Avoid the structure from collapsing: New air coming from outside is introduced inside the layer of smoke through the plume (smoke column), considerably reducing the temperature and keeping the building ceiling from collapsing.
Avoid the combustion by flashover of the rest of the building: By lowering the heat, we ensure that the smoke does not reach the temperature necessary to trigger a Flashover (>650 ºC), therefore avoiding a sudden generalised combustion of the rest of the combustible materials present in the building.
Help the fire suppression services to put out the fire faster: keeping the lower part of the room smoke-free allows the fire suppression services to have a better visibility and easily reach the seat of fire.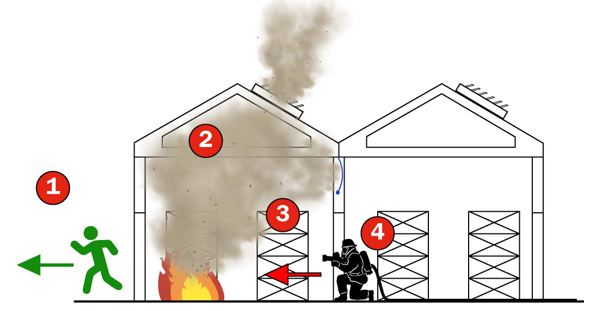 It is to ensure those four points that maintenance is necessary on a regular basis:
Every three months:
Check that there is no obstruction in the system and that no changes were made to the geometry of the inspected building (partitions, false ceiling, furniture relocation, etc.) that could modify the conditions of use of the system or preventing it from functioning correctly. For example, by blocking the descent of a fire curtain.
General visual inspection.
Every six months:
Check the proper operation of the system components by activating them manually.
Clean the system components.
Every year:
Check the proper operation of the system in its activation and rest positions, including its response to manual and automatic activation signals, and checking that the time of response corresponds with the initial installation required time.
If the systems counts with smoke barriers, check that the separation between edges and joints does not exceed the values specified by the manufacturer.
Check the availability of the principal and auxiliar power sources.
Oil the system components.
Check the alarm and dysfunction signals and their interaction with the fire detection system.
All those operations must be carried out by a professional company specialised in maintenance of smoke evacuation systems.