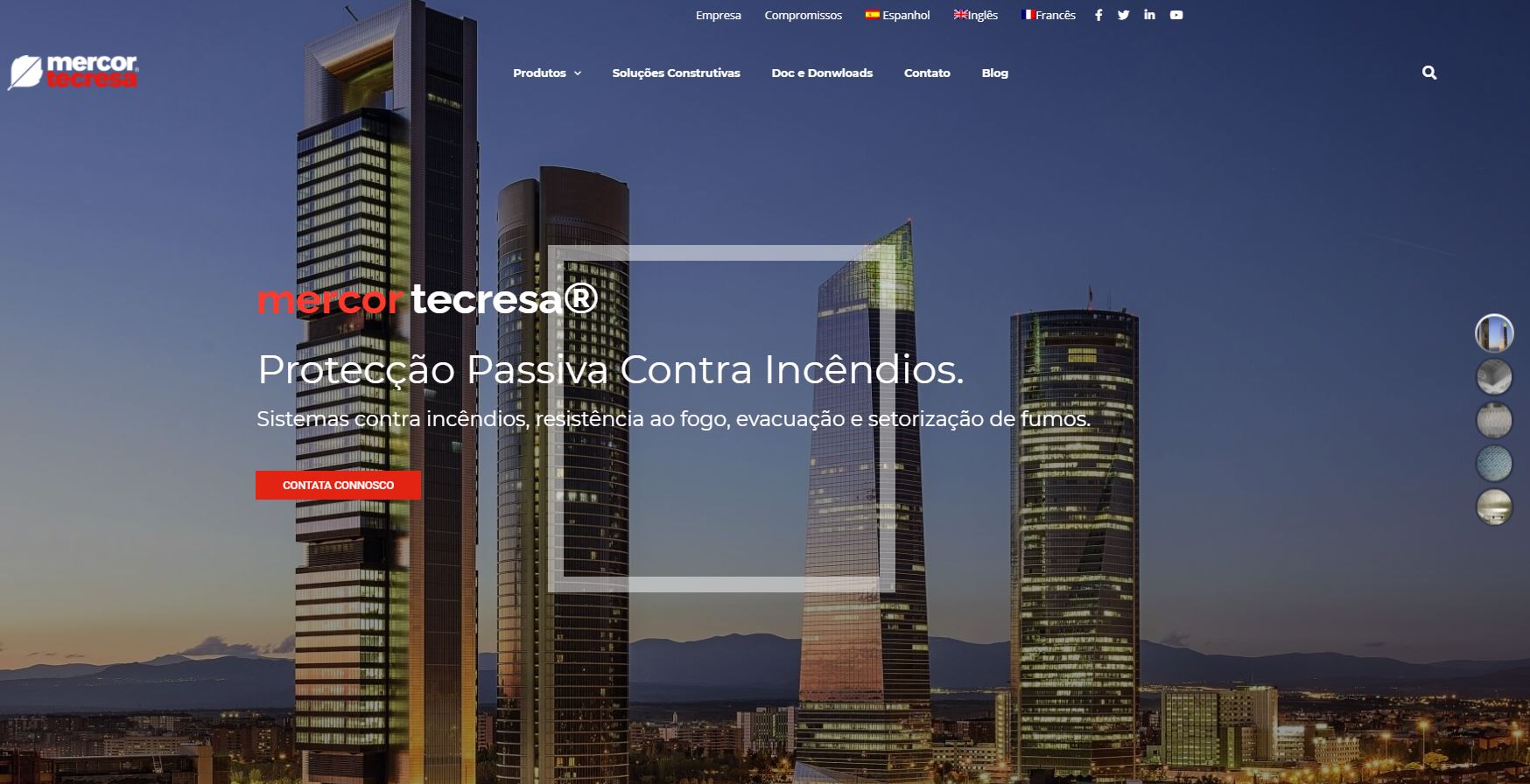 Announcing the launch of our website in Portuguese.
At mercor tecresa® we are happy to announce the launch of our Website in Portuguese, in order to improve the communication with our clients in the Community of the Portuguese Language Countries (CPLP).
You'll find detailed information on our company, all of our constructive solutions for passive fire protection illustrated with photos and 3D videos, our products, technical documents, safety data sheets, etc. etc.
The whole mercor tecresa® team is here to help you with any doubt or question you may have regarding our products and solutions. All you have to do is fill in the form on the contact page or on any product page and we will get back to you as soon as possible.
See you soon on https://mercortecresa.com/pt