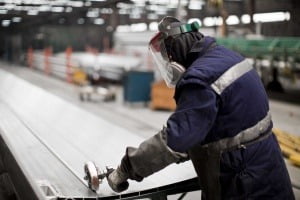 6 more fire prevention tips for workers
Actualizado a fecha: 14 December, 2018
Few days ago we talked about the need to prevent fires at the workplace in order to avoid not only personal injury, but also economic for companies and workers. We want to give you today 6 more fire prevention tips for workers.
– Use all precautions to prevent ignition in potentially explosive atmospheres such as those containing flammable liquid vapors or fine particles. Use non-sparking tools, and control static electricity as required.
– Help maintain building security to prevent arson fires. Lock up as instructed; report suspicious persons; and don't leave combustible rubbish where it can be set afire outside the building.
– Smoke only in designated areas, and extinguish smoking materials safely. Never smoke in storerooms or chemical storage areas.
– Never block sprinklers, firefighting equipment or emergency exits. Observe clearances when stacking materials.
– Post emergency telephone numbers as well as the company address by the telephone in your station for quick access if a fire were to start in your work area.
– Learn how to properly use a fire extinguisher.
Remind workers about the important of preparing for fires with this
Conclusion
A workplace fire is an experience you don't want to have. In addition to injury and loss of life, the outbreak of a fire can lead to job losses. Rebuilding a workplace after a fire is very expensive and many companies can't afford to do it. Don't let a fire threaten you, your co-workers and your job. Work safely to prevent fires, and know what to do if one occurs.
Blog Safety Smart