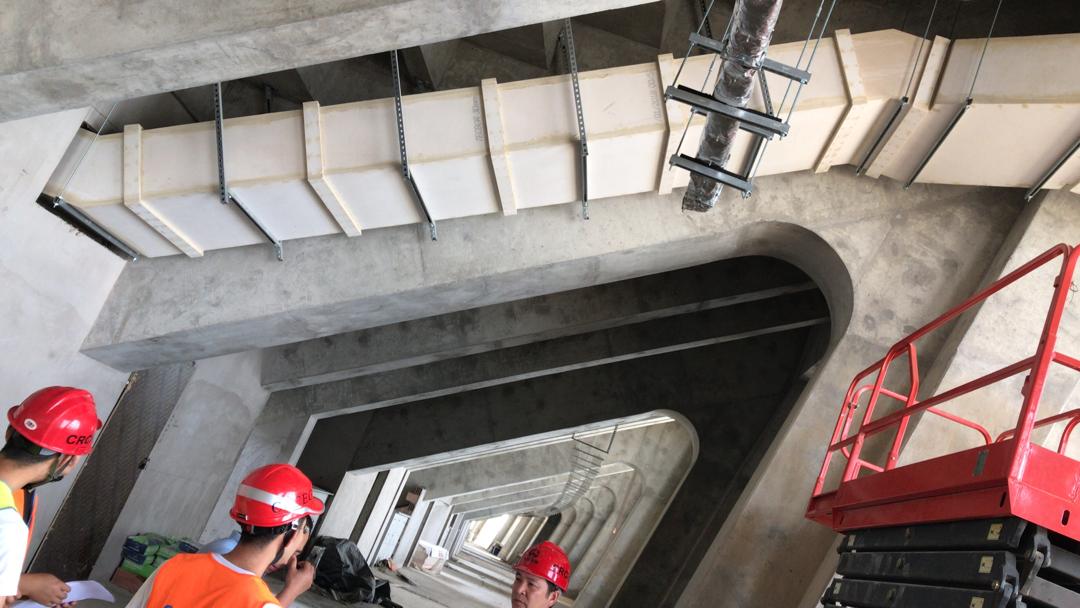 Fireproof Tecbor® Board at the Baraki Stadium (Algiers)
mercor tecresa® has provided passive fire protection systems at the Baraki Football Stadium, located at the north of Algiers. This is the second biggest stadium of the Algerian capital city and holds a capacity for 40.000 people.
For this project, we have installed ventilation ducts made with Tecbor® Boards, our main line of fireproof panels made of magnesium oxide. This rigid panel is available in different thicknesses and offers constructive solutions in all types of structures. This makes our Tecbor® Boards one of the best choices regarding passive fire protection.