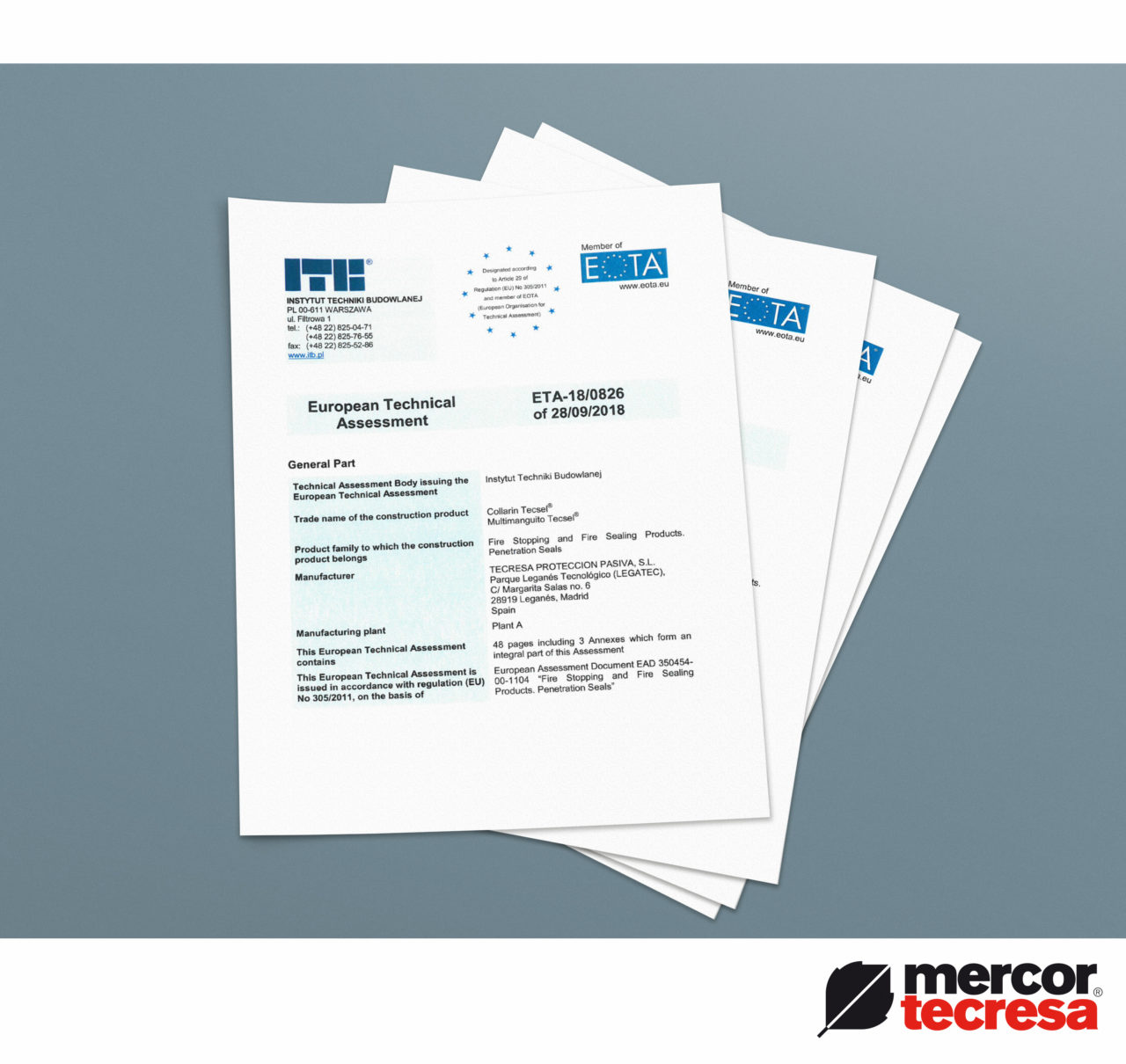 mercor tecresa® invests 300.000€ in new tests
Actualizado a fecha: 7 February, 2019
Our aim is to constantly improve our passive fire protection systems and to offer the maximum security in terms of fire resistance and smoke evacuation systems.
For this reason, throughout 2018 mercor tecresa® invested 300.000 € in the renovation of our constructive solutions tests. We have updated our existing systems, but also launched new solutions that will be available in our website soon:
Likewise, we have obtained new and updated certificates: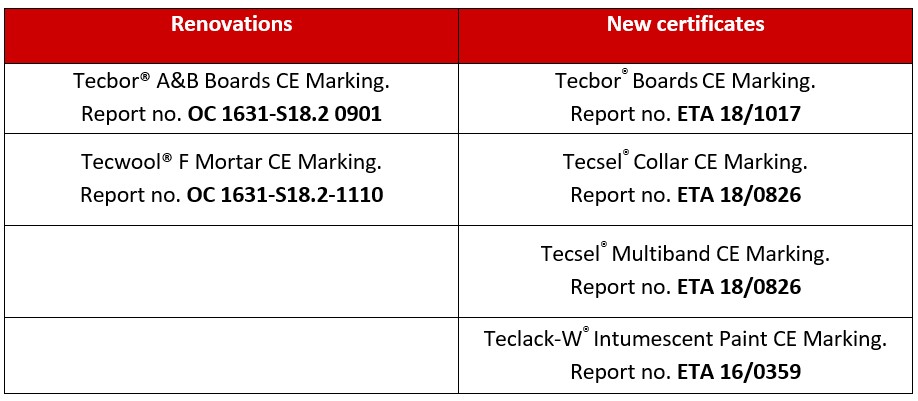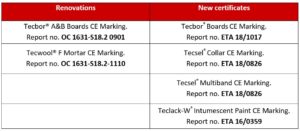 Download the full test list (January 2019) here.
For more information about tests, constructive solutions and certificates, contact our commercial team.