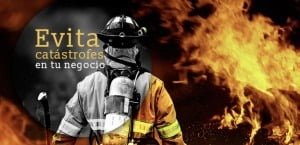 Periodic inspections in factories for Fire Safety
Actualizado a fecha: 2 December, 2018
The Fire Safety Regulations in factories are regulated by the law RD 2267/2004 which has been in force since its publication in December 2004. One of the most important points in this decree is the necessity of doing periodic inspections of the fire protection installation. The lack of inspections could be one of the most common causes of fires in industries. Such inspections must be performed by CBOs / ECAS or by a Government Regulation Organism.
The "CHAPTER III The Periodic Inspections" article 7 (page 21) of the Technical Application Guide of the Ministry of Industry, defines that the periodicity of these inspections shall not exceed:
– Five years for properties with a low risk.
– Three years for properties with an average risk.
– Two years for properties with a high risk.