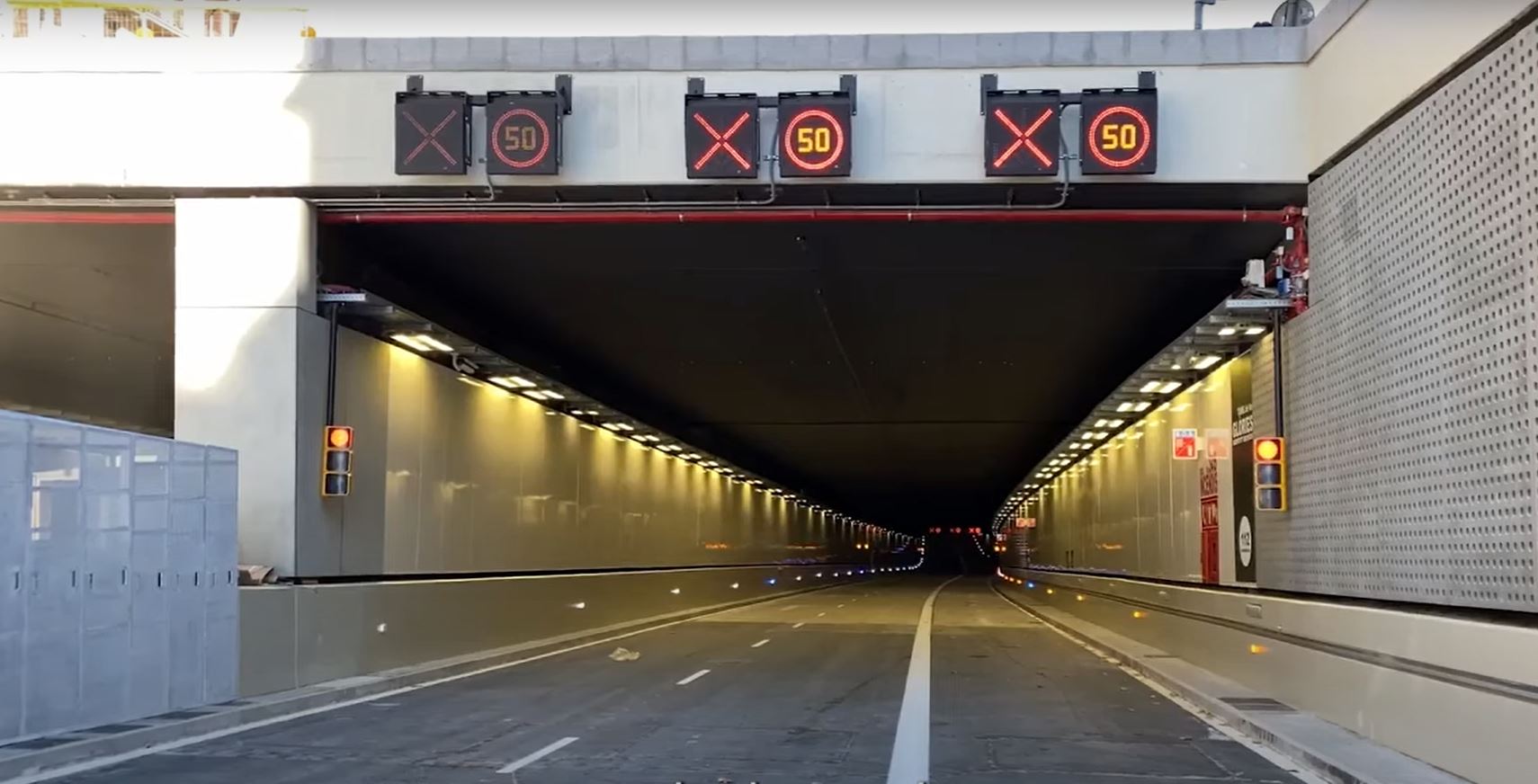 Road Tunnel under Las Glorias Square – Barcelona
Actualizado a fecha: 24 February, 2022
Located under las Glorias Square in Barcelona, this tunnel was built to alleviate the road junction situated in the Sant Martí district, at the meeting point between three of the most important avenues of the city of Barcelona: the Diagonal, the Meridiana and the Gran Via de les Corts Catalanes. The 957 meters tunnel (1,157 meters if we count the two ramps), counts with two independent tubes of unidirectional circulation, and reaches a maximum depth of 25 meters in the area under the square.
The project managers placed their trust in mercor tecresa® for the implementation of passive fire protection systems. The systems used are the following:
Tecbor

®

24 mm boards: 9,000 m2 of fireproof suspended ceiling with a fire resistance of 120 minutes for the protection of concrete elements and sectorization. Tecbor® boards offer an excellent solution with minimum thickness. Their physical characteristics are ideal for tunnels, making this solution the most advantageous option compared to other solutions.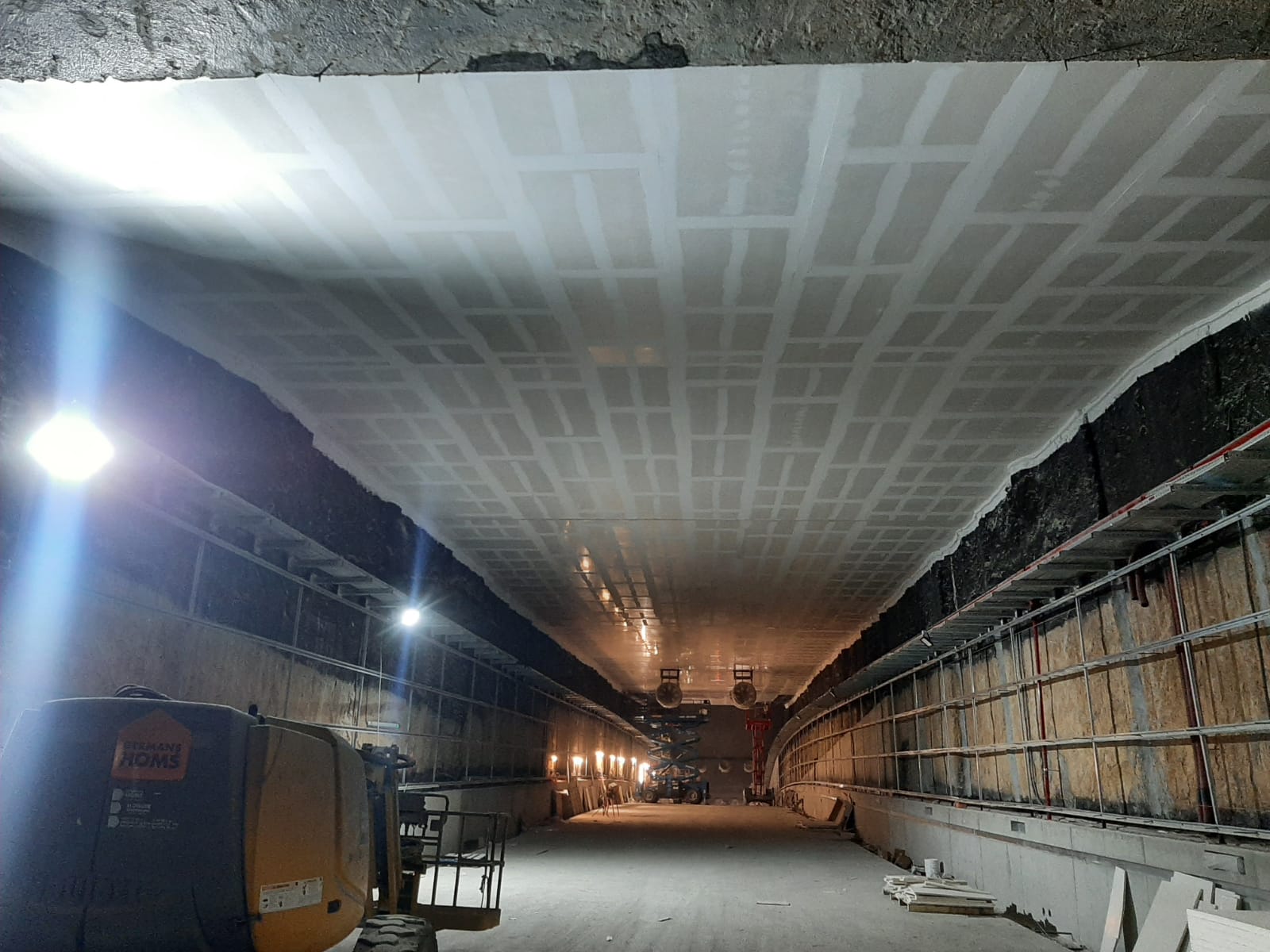 Tecbor® 30 mm boards: 1,200 m2 of horizontal and vertical ióo EI120 fire ducts for the ventilation of emergency areas, stairs, and evacuation paths. This is the thinnest solution on the market and it offers maximum security. The ducts are made directly with TECBOR panels, without any type of metal duct inside.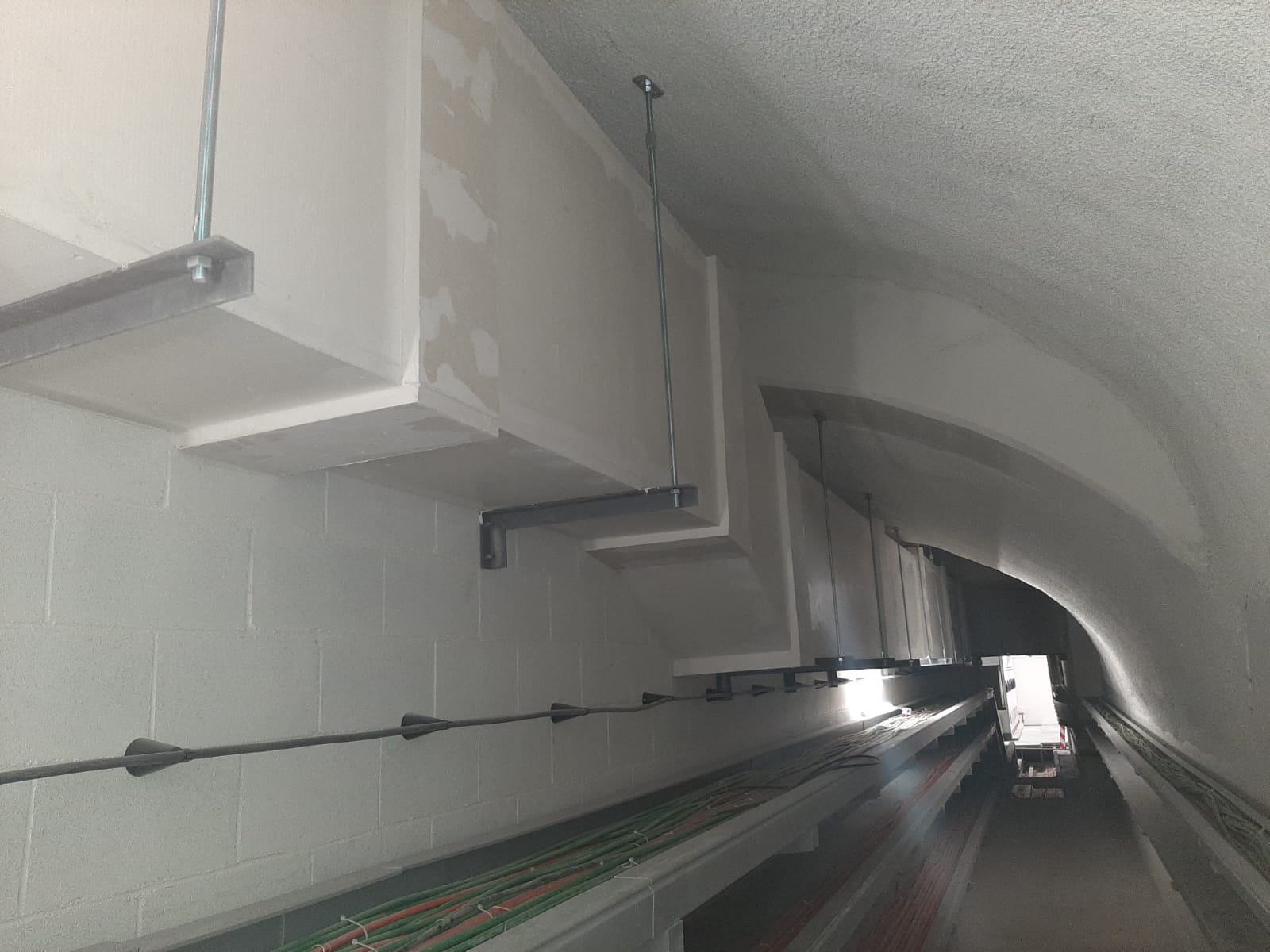 Tecbor® Joint Paste ready to use: We have installed more than 800 sealing systems using the TECBOR ready to use joint paste. These are versatile systems that can reach an EI of 240 minutes. In this case, the TECBOR ready to use joint paste was used to protect the places where installations cross different sectors and technical rooms.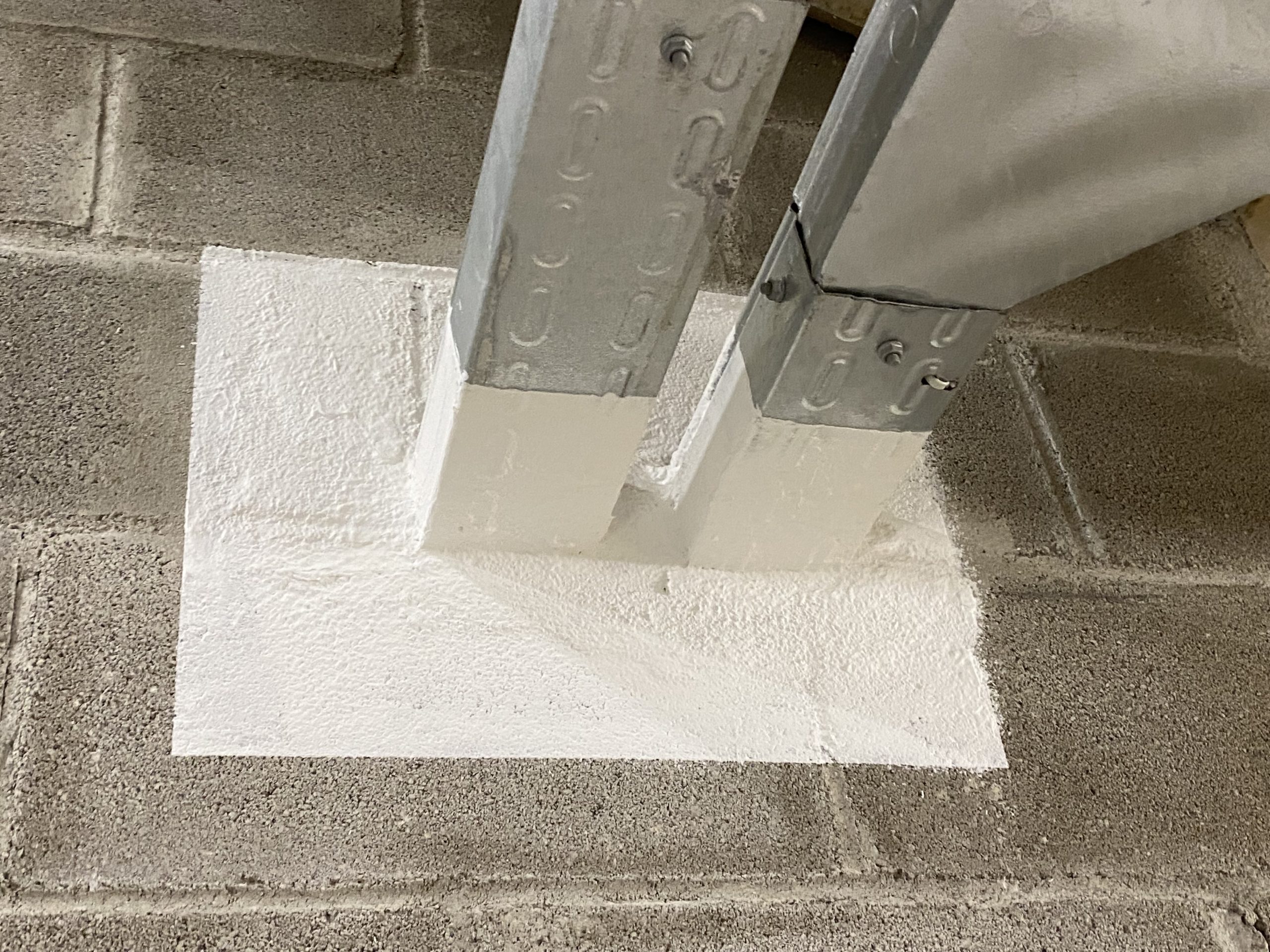 Tecplaster® fireproof mortar: For the protection against fire (R120) of the metal profiles that form the support structure of the technical rooms. TECPLASTER is a mortar based on perlite and vermiculite, combined with hydraulic binders. It can protect concrete or metal elements from fire and achieve up to 240 minutes of resistance.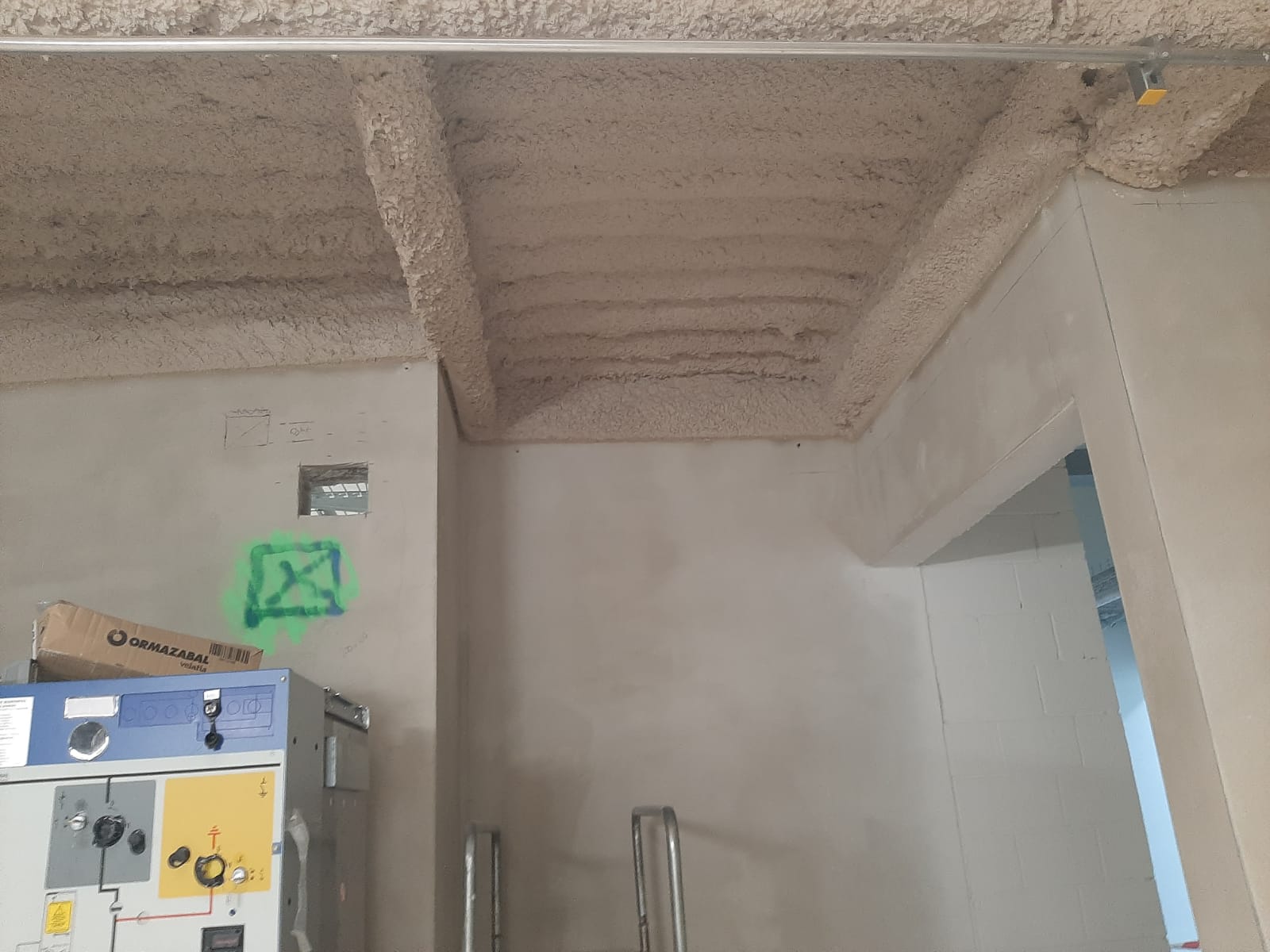 mercor tecresa® is an international reference in passive fire protection in tunnels, having supplied its solutions all around Europe, Asia and America.