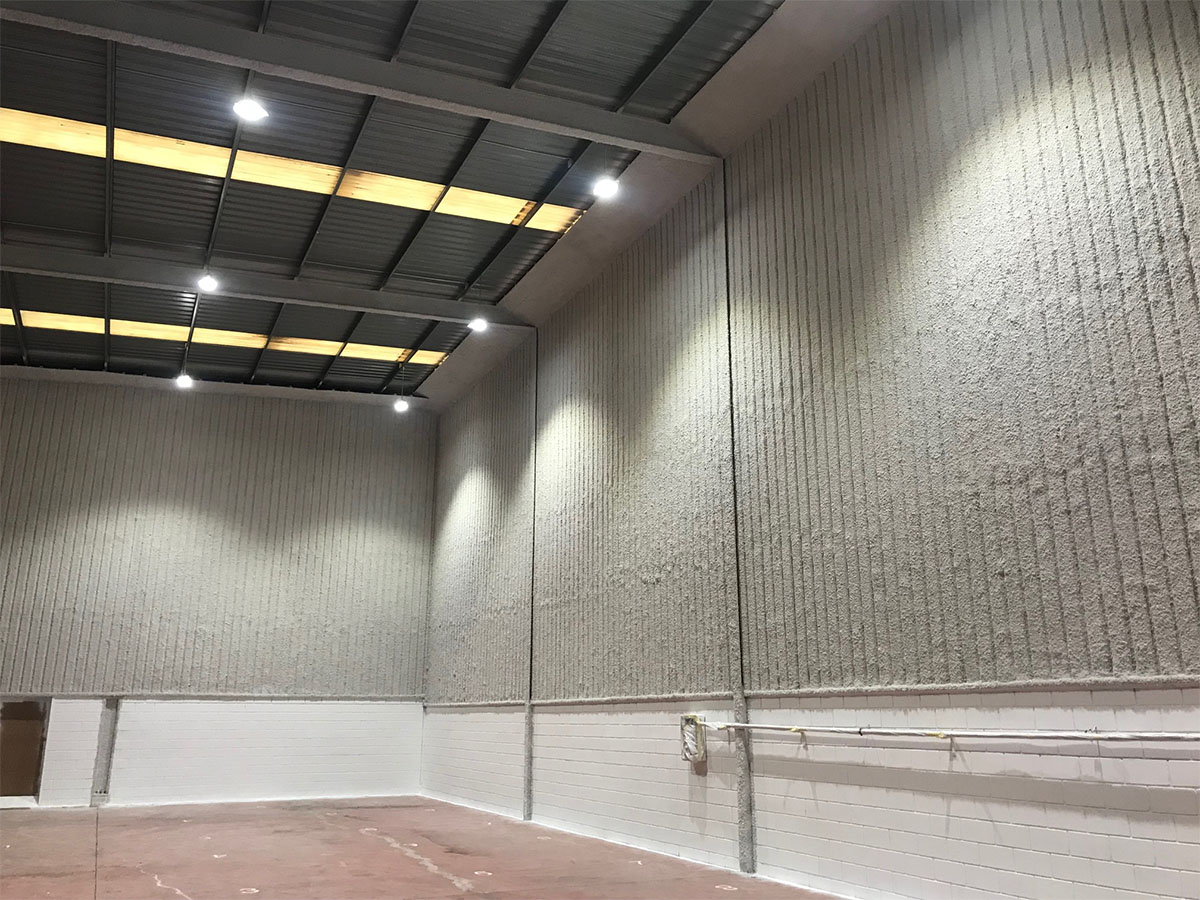 Sectorization of corrugated sheet metal halves using Tecwool® F Mortar
When it comes to legalizing an industrial installation, we still find in many cases, gutters made of corrugated iron. In some cases with a concrete block up to a height of 2-3 m and from there to the roof the enclosure is made of sheet metal, single or double.
In these cases, the Fire Safety Regulations for Industrial Establishments "RDSCIEI" establish that,
The fire resistance of any partition or wall adjoining another establishment shall be at least,
Non-bearing
Bearing
Low Risk
EI 120
REI 120 (RF-120)
Medium Risk
EI 180
REI 180 (RF-180)
High Risk
EI 240
REI 240 (RF-240)
This type of enclosure, as is to be expected, has no fire resistance and in the event of a fire the flames would quickly spread to the adjacent building. There are several solutions on the market to replace the partition with a fire-resistant one, but in many cases we do not have access to the adjacent building, because the owner is not obliged to divide the partition into sectors, since his activity licence is prior to the entry into force of the current regulations.
From our R+D+i department we have developed a solution that allows us to provide the "existing partition" with EI-120 or EI-180 fire-resistant corrugated sheet, which are the most common applications for Low and Medium Risk warehouses, respectively. The solution essentially involves projecting 49 mm of our Tecwool® F Mortar onto this corrugated sheet and we will comply with the requested requirement. We have tested this solution under the current regulations for non-bearing walls, UNE 1364-1.
In addition, conventional systems have been tested with a height of 3 m which allows us to increase it to a maximum of 4 m, but in our case, the test has been carried out so that we can adapt it for heights greater than 4 m, which is usually the most common in these cases.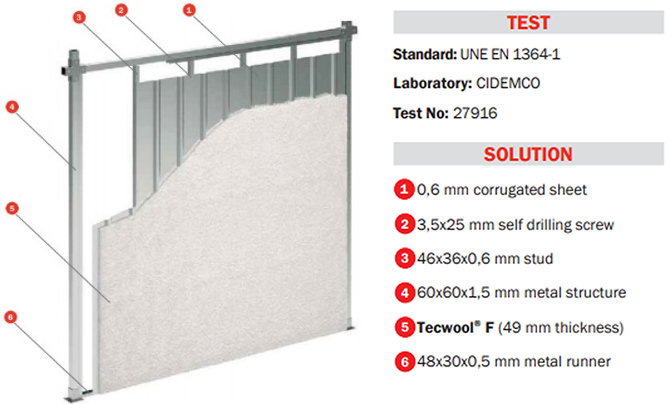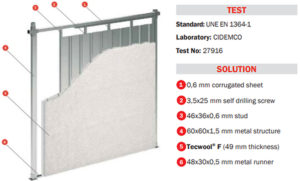 In cases where the sheet metal is lacquered, which is usually the case, there may be problems with the adhesion of Tecwool® F mortar due to the lack of porosity of the support. To improve the grip of the product in these cases there are two solutions: one would be to place a ribbed type mesh prior to the installation of the product, fixed to the main structure of the building, and another simpler and quicker solution is the application of our Tecwool® Union Bridge Resin, which offers excellent results in these cases.