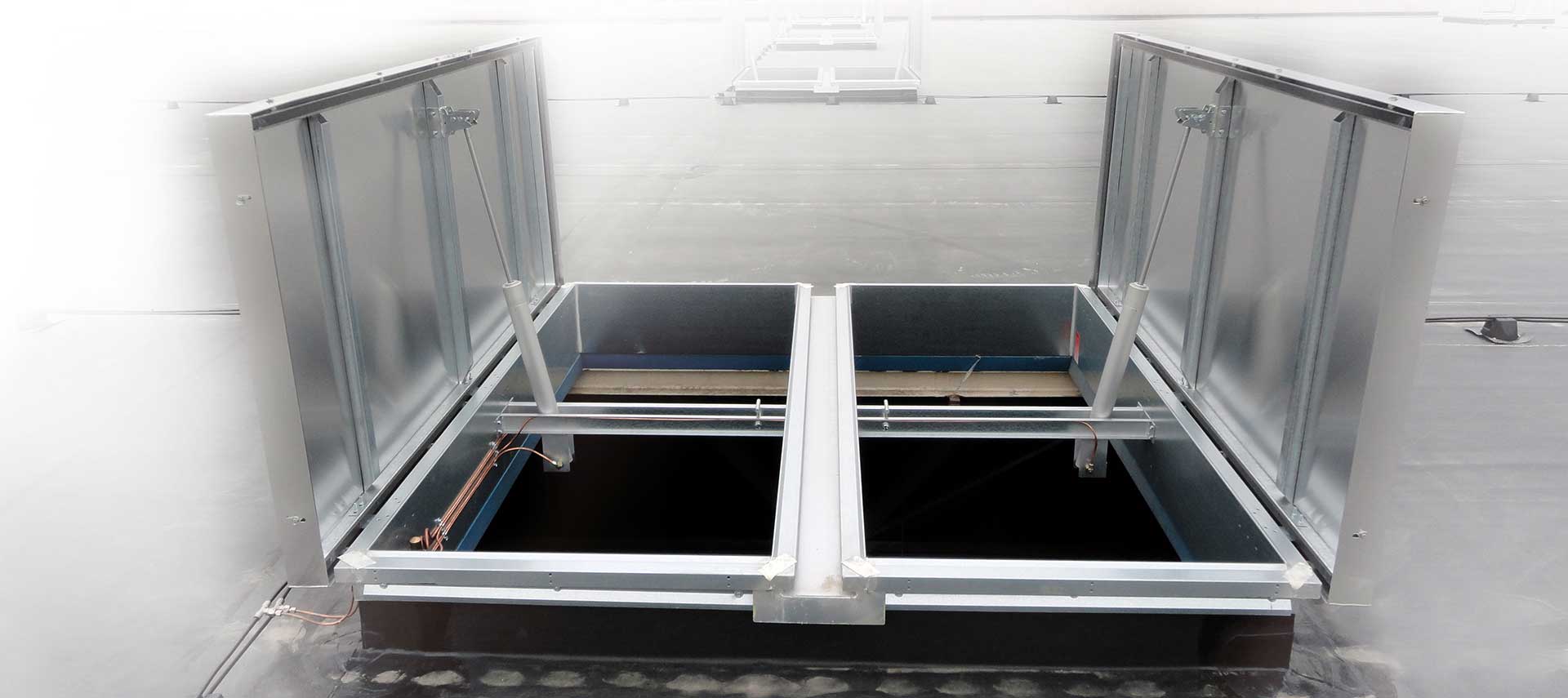 Twin flap ventilators – DVP Model
There are several models of ventilators, a few weeks ago we talked about the LAM model, today we are going to show the characteristics and advantages of the Twin Flap Ventilator or DVP model, which are
Its high capacity of smoke evacuation.
The possibility of offering great thermal insulation. It allows for insulation to be fitted to both the damper blades and the base.
A high capacity of illumination, when polycarbonates are available in the blades.
The possibility of finishing off the insulation of DECK-type roofs directly on the equipment.
The equipment designed by mercor tecresa® is called "DVP model" Twin flap ventilator and it is ideal for the evacuation of large quantities of smoke and it can be made both in galvanized steel and in aluminium.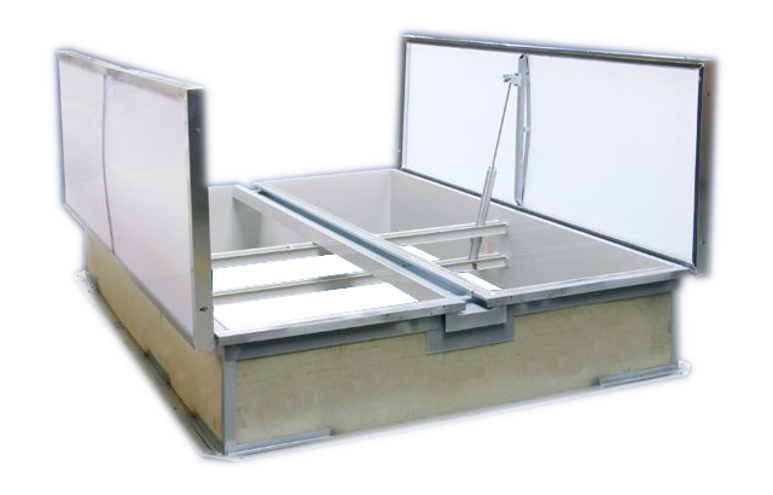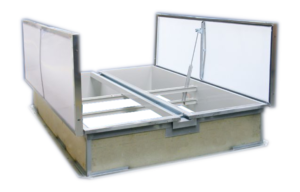 The base of the equipment can be made of either galvanized steel or aluminium and it can be provided with insulation up to 40 mm if necessary.
In the case of the dampers, these can be:
– Opaque aluminium in two versions:
– Without insulation.
– With insulation up to 40 cm indicated for places where excellent thermal insulation is required.
– With transparent or translucent Polycarbonate of 10 to 15 cm, indicated for places where an improvement in the illumination is required.
They can also be equipped with an anti-fall or anti-intrusion system if required, as it is a passable roof.
And the opening system of this type of ventilators can be both pneumatic and electric at 24 v. and is equipped with a safety system that includes an external power supply and an activation device consisting of a fuse with the possibility of tare it between 57 and 260 ºC according to the project requirements.
All the ventilators developed by mercor tecresa® are tested, they have the compulsory CE marking and comply with all the specifications of the UNE EN 12101-2 standard.