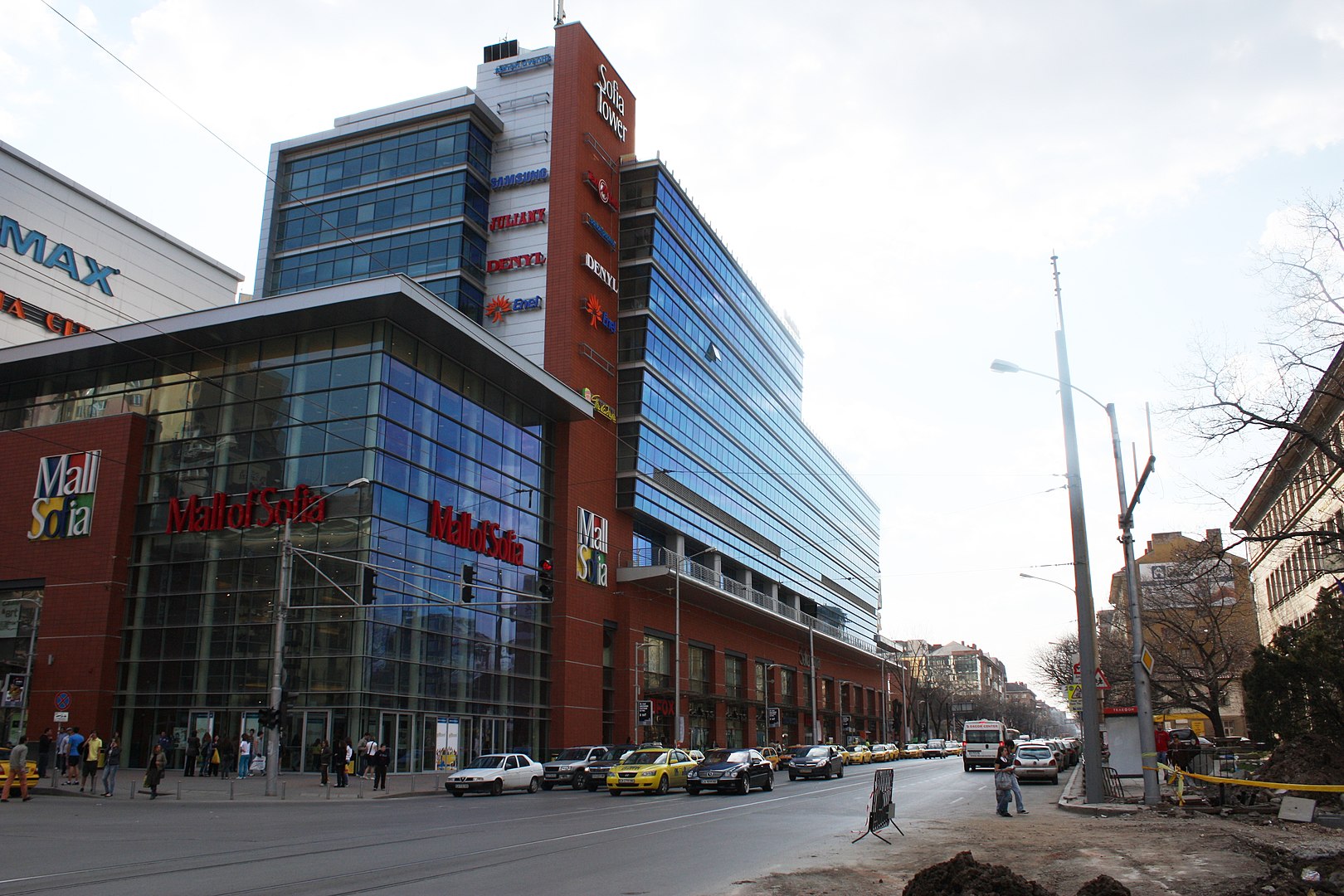 Steelwork Protection With Tecbor® Boards – Mall of Sofia (Bulgaria)
In this article, we will talk about a new international reference for the protection of metallic structures thanks to the Tecbor® panels that have been supplied by our colleagues from mercor dunamenti in the shopping center "MALL of SOFIA" in Bulgaria.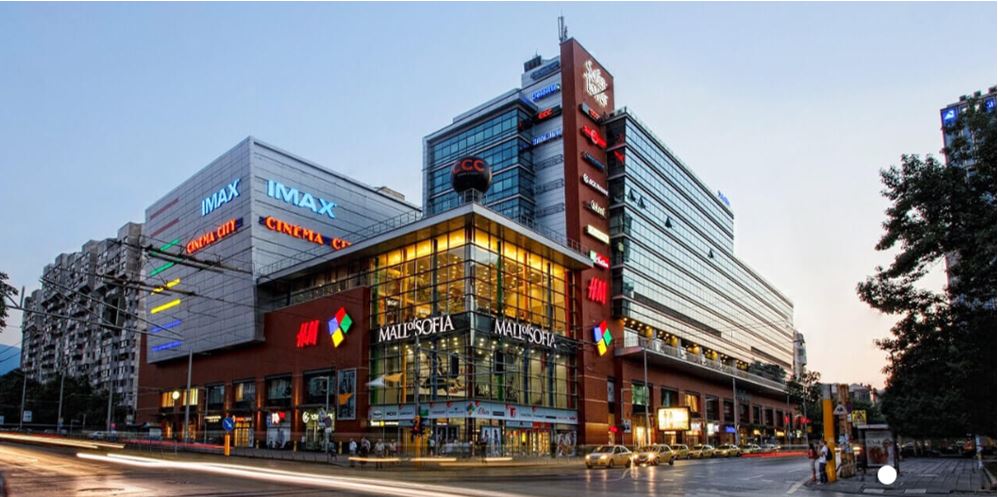 A common solution for the fire protection of visible metal structures requiring high fire resistance is to cover the metal element with a fireproof panel such as our Tecbor® panel. This solution has the advantage of being the fire protection system with the best finish and the thinnest thickness on the market.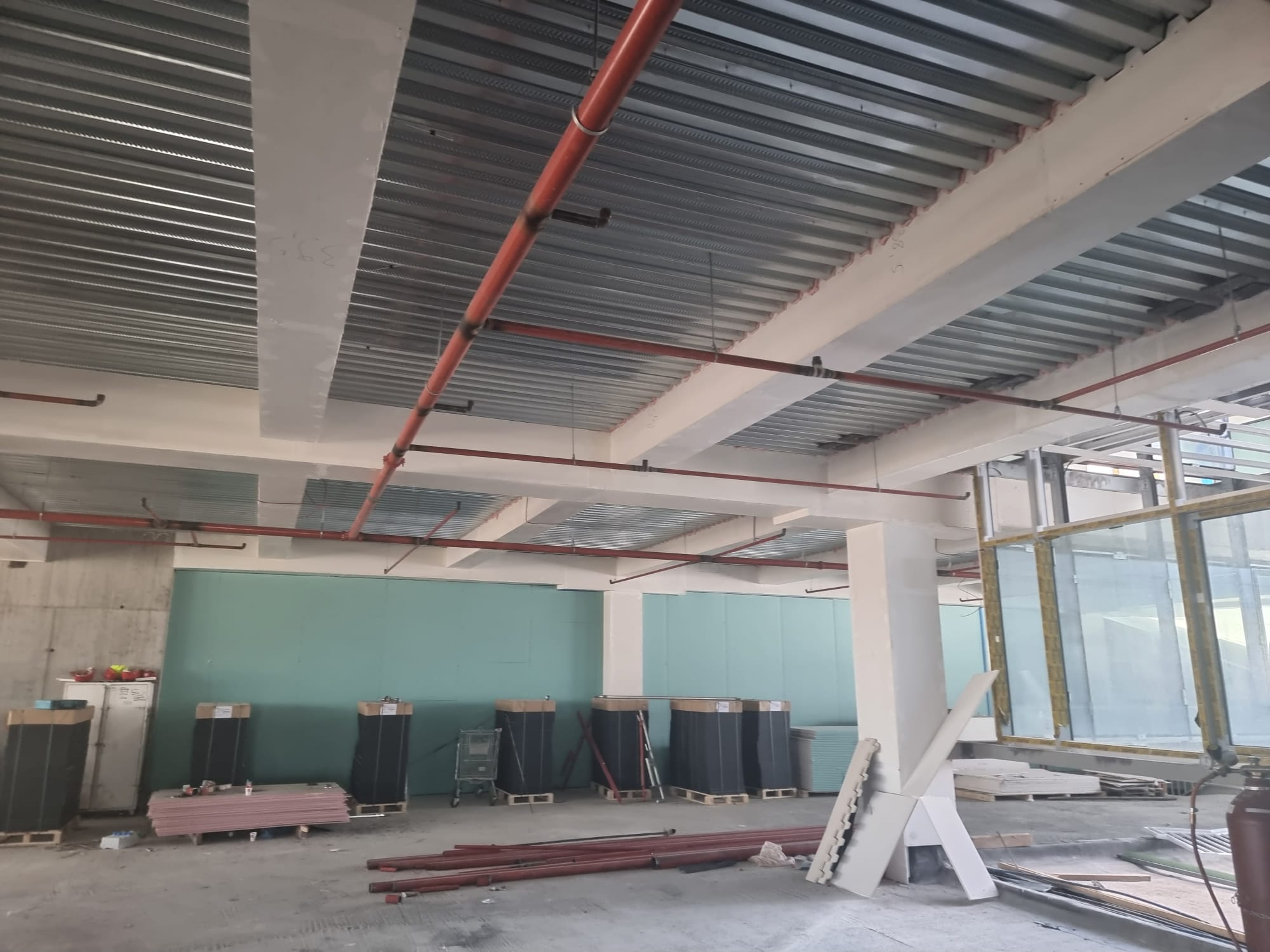 The Tecbor® panel is a rigid board made of magnesium oxide, silicates, and other additives, covered on both sides by fiberglass. It shows an excellent resistance to fire, and has very good performances in terms of hardness and mechanical strength.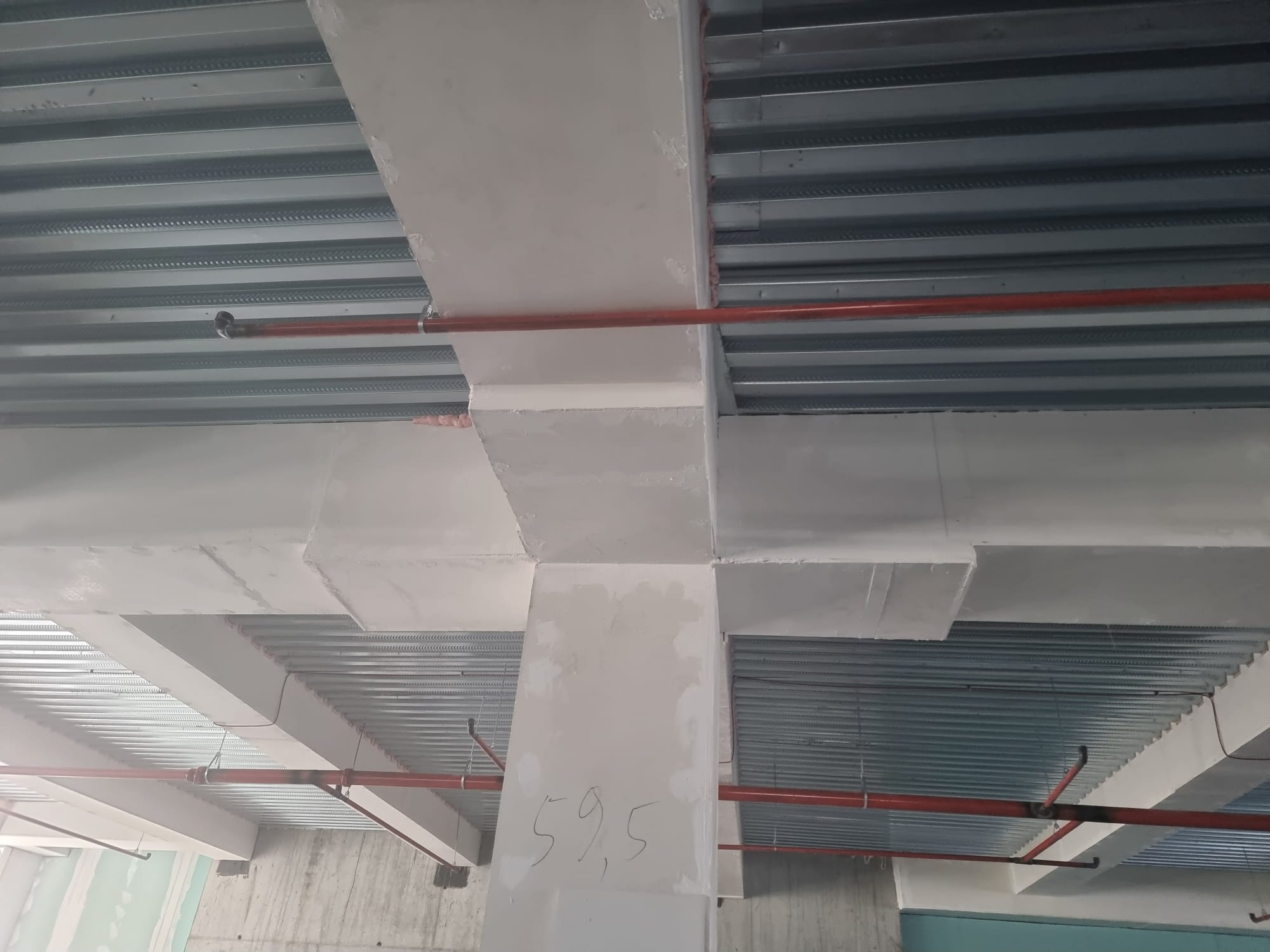 To determine the Tecbor® panel thickness needed, a test was carried out in accordance with the European regulation UNE EN 13381-4. This test gives us thickness tables depending on the critical temperature, the mass of the profile and the required fire resistance. Once we know these three values, we can look at the tables and determine the thickness we need.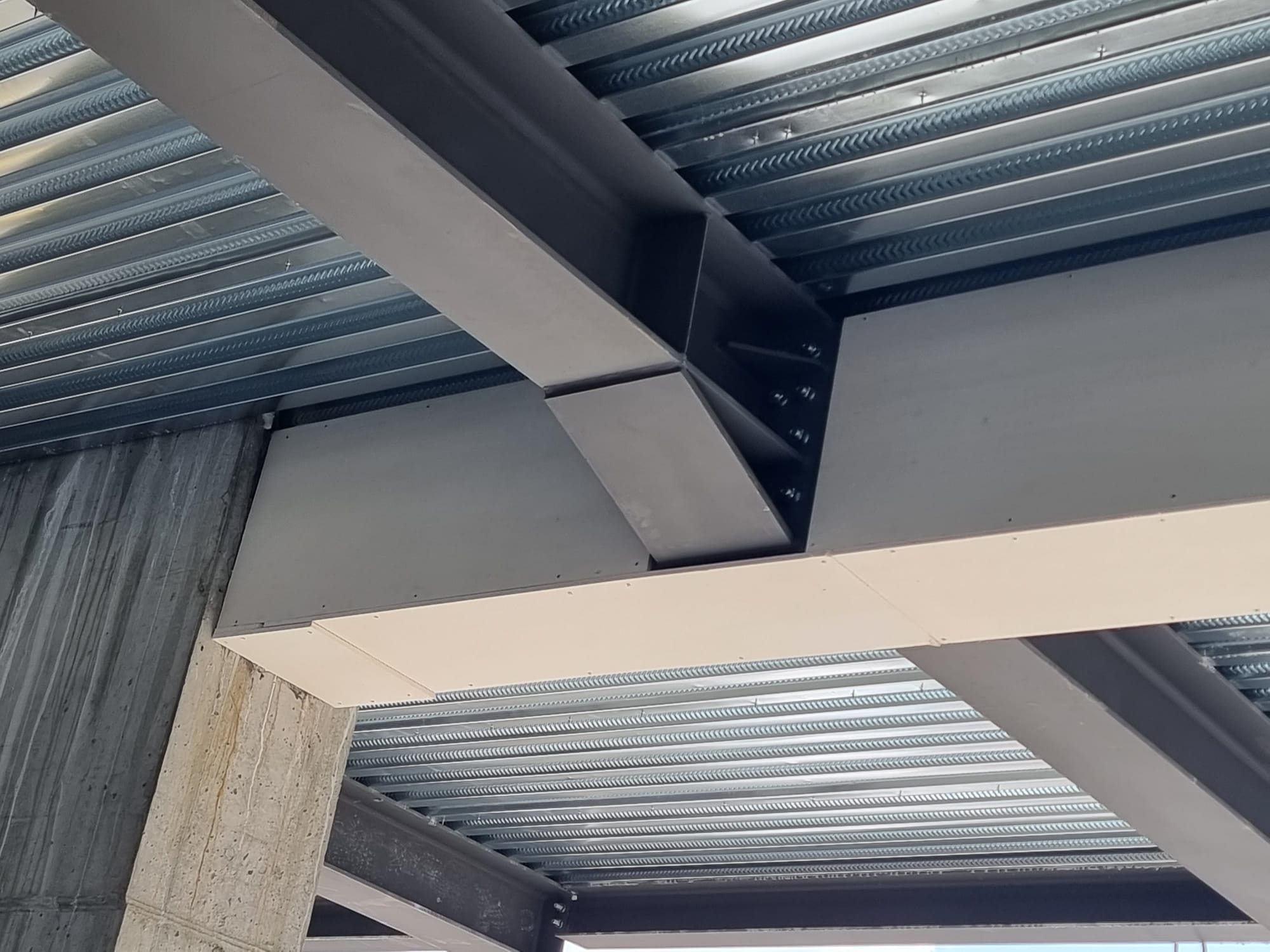 The panel can be fixed to the structure by means of Omega profiles, clips, or integration systems with the Tecbor® board itself. The union between the boards can be secured with screws or staples.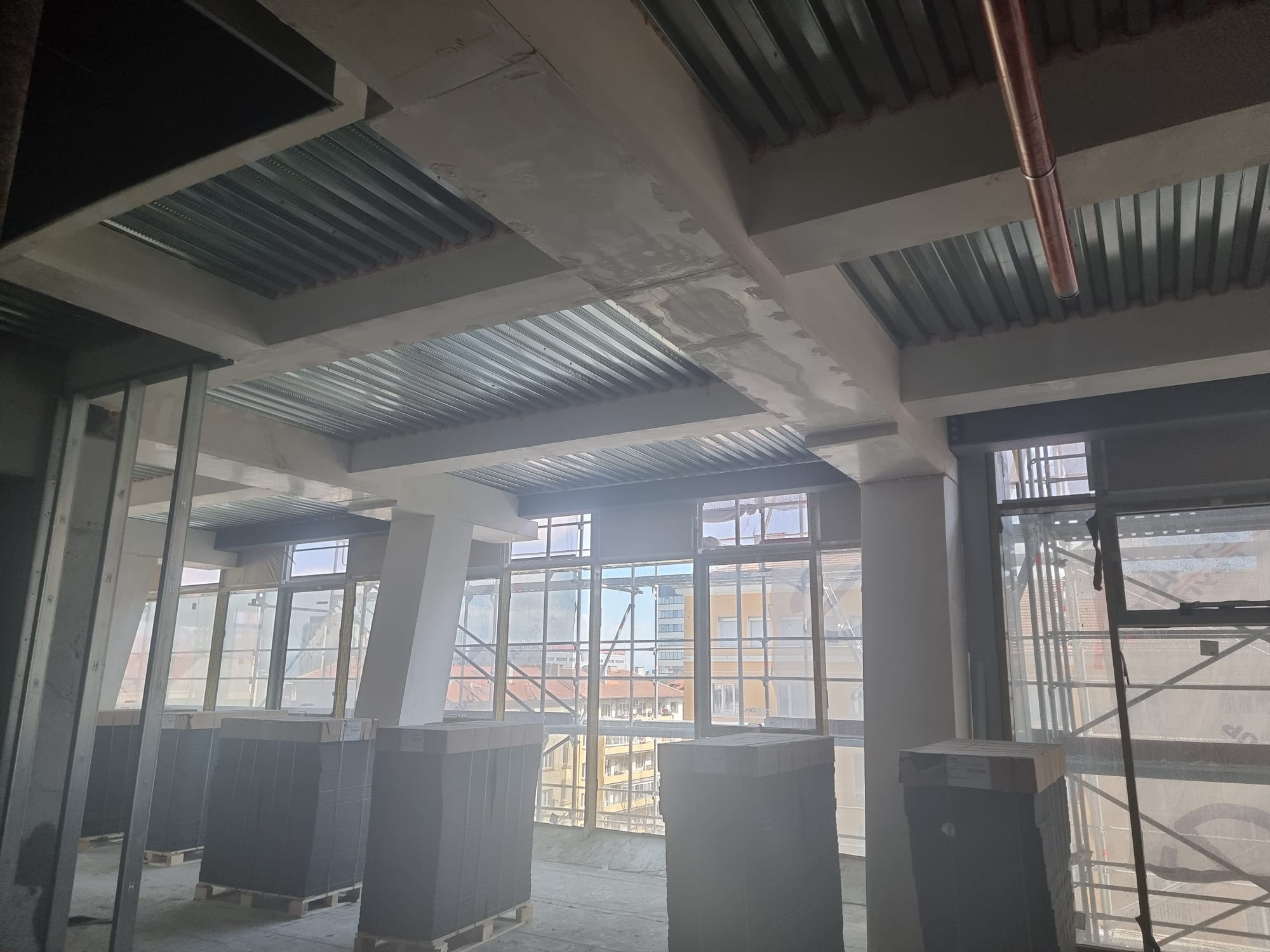 As we can see on the pictures of the Mall of Sofia, the finish is excellent and ready to paint if needed. The advantage of our system is that it requires less thickness compared to other similar systems, thanks to the high fire resistance of our Tecbor® panels, which allows an optimal use of space.