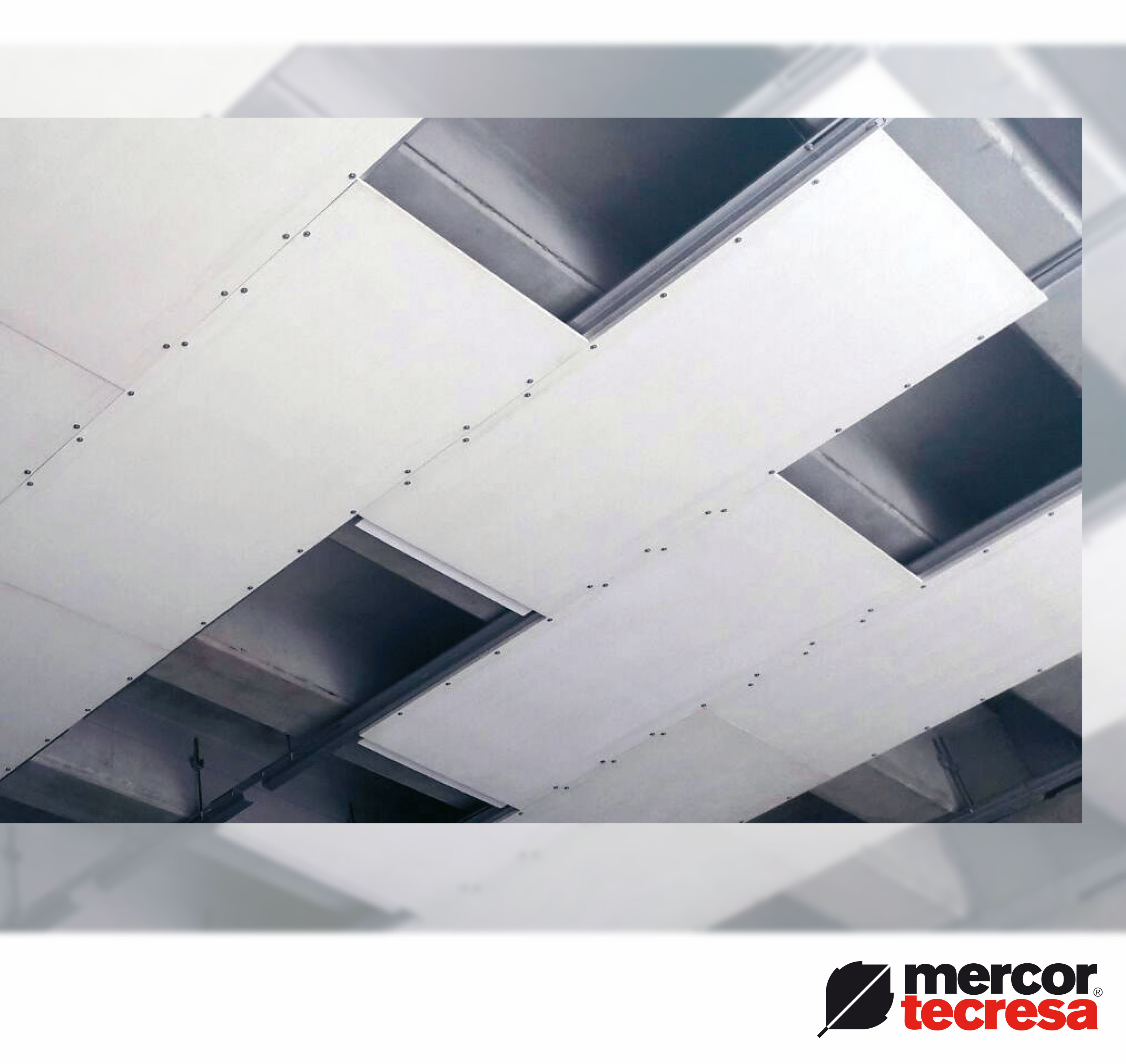 New ETA for the Tecbor® Board
Tecbor® is a rigid panel for fire protection composed of magnesium oxide, silicates and other components manufactured by mercor tecresa®. It is marketed throughout the world thanks to its excellent flame-retardant properties and the multiple tests of fire resistance to which it has been subjected over the years.
Recently, our R&D department has optimized the composition of this product: its density has been increased to 900 Kg/m3 for specific applications in concrete fire protection in tunnels with new thicknesses of 23, 24 and 25 mm and for ventilation and extraction ducts resistant to fire with a thickness of 30 mm.
This provides a more compact board with a better mechanical behavior, necessary to successfully overcome smoke extraction duct tests in case of fire. The test standard UNE EN 1366-8 is very demanding and, in addition to working at a very high temperature, it also submits the ducts to a depression of 1500 Pascals inside them.
In order to guarantee the performance and quality of this product throughout its useful life, we have submitted it to all the tests necessary to obtain the ETA (European Technical Assesment).
Efficiency and safety
Tecbor® board is the product that offers the highest resistance to fire with less thickness and weight of the market. For example, to make a fire-resistant duct for two hours EI-120, we achieved it with a 30 mm Tecbor® board. Other competing brands need 40 or 52 mm thick panels to achieve the same results.
In the case of Foc type panels, up to three and four 12.5 mm plates are sometimes needed to get exactly the same result that we achieved with a single 12 mm Tecbor® board.
         EI-120 Tecbor® Wall                                                           EI-120 Foc type panel wall

Tecbor® boards save space, which is very advantageous in construction sites. However, they will provide something even more impotant in renovations: the lack of overload on bearing structures.